Maughon retires from McCombs Electric after 41 yearsf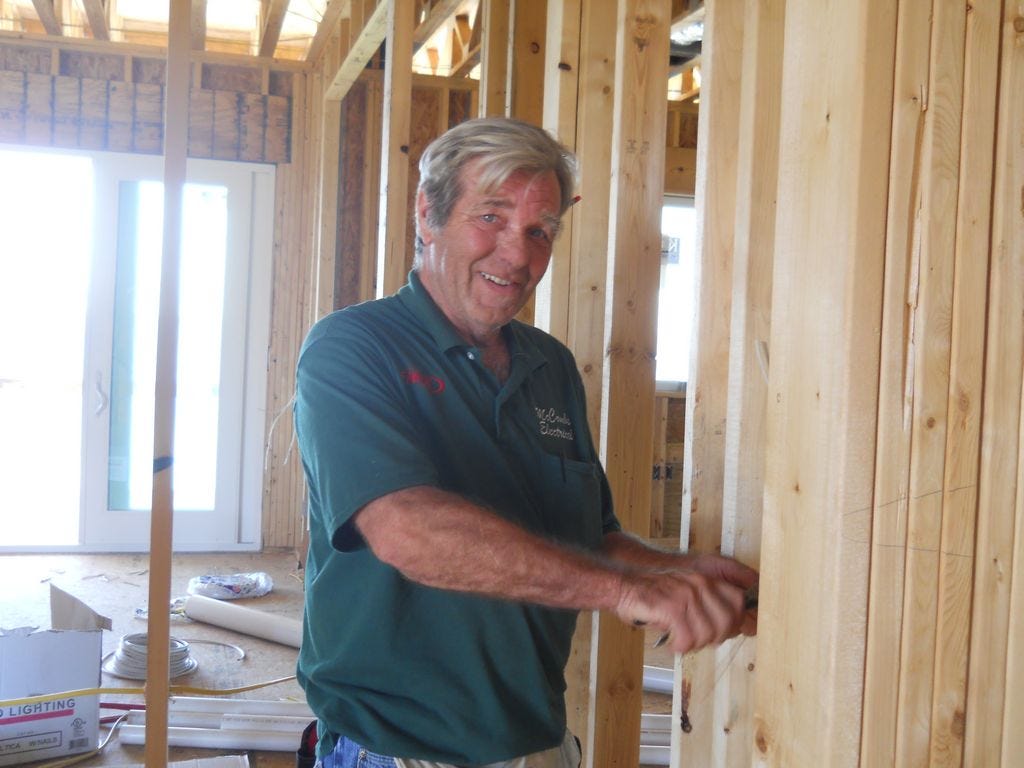 MILTON — Kenny Maughon started working with McCombs Electric Co. in 1975.
He started as an electrician helper and advanced rapidly to become one of Escambia and Santa Rosa County's most dependable custom home electricians. 
After 41 years with McCombs — during which he wired around 2,000 houses — Maughon has decided to go home, rest his arms and knees, and enjoy his family. 
Jack and Mike McCombs said they never saw Maughon get upset about anything; that his personality allowed him to have a great relationship with contractors and home owners. 
"Kenny had one of the most remarkable memories of anyone in the trade," a McCombs media release stated. "You could ask him a question about the location of a switch or wire in a house that he wired 30 years ago, and he would always say he had to think about it, but before the day was over, could give you the exact location of what you were trying to find.
"McCombs Electric was blessed to have been able to work with Kenny all these years. He will be missed but not forgotten."
Maughon was at McCombs Electric for 41 years, but the business has other long-time employees including:
●Fred Williams, 37 years
●Billy Carter, 34 years
●Herb Harbeson, 33 years
●Barbara Mitchell, 27 years
●Buddy Mehl, 23 years
●Russell Thames, 23 years
●Mike Love, 21 years
●Tony Almond, 20 years
●Benny Baxley, 19 years
Many other staffers have been there for over 10 years.
This article originally appeared on Santa Rosa Press Gazette: Maughon retires from McCombs Electric after 41 yearsf