Mattress Depot helps SRC residents with a good night's sleep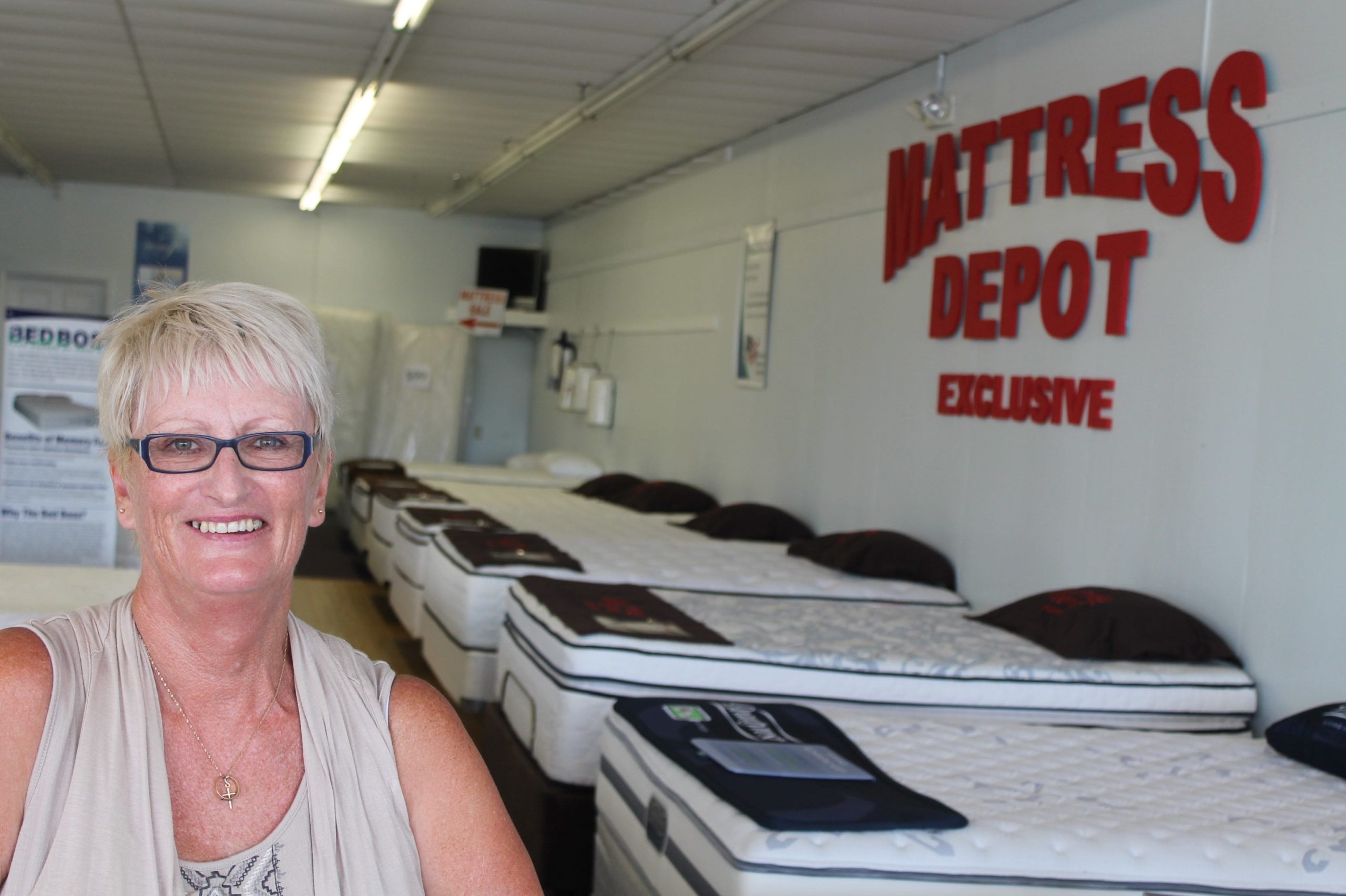 The Mattress Depot, in the Six Flags Shopping Center next to Hungry Howie's is moving Wednesday to 6406 Highway 90, across from Goodyear Tires. Karl Robinson, owner of the Milton Mattress Depot, said, "I want to let everyone know we're moving right down the road. We've been successful, but now we'll get more first-hand exposure."
According to Robinson, the proper fit is the key for the right mattress. The manager of his Milton location, Ann Pye, said she can find the right customer's fit within trying out three mattresses. It's all about asking questions, she said. Together, they provide a variety of mattresses with a strong sense of customer care to keep Santa Rosa County residents sleeping easy.
The store is wall-to-wall mattresses. Robinson said he has 35 to 40 in the store. Brands include Sealy, Simmons, Tempur-Pedic, and Bed Boss. Mattress Depot also sells adjustable bases, he said, for those with various medical concerns like a bad back or arthritis. If for whatever reason a mattress doesn't work out, Robinson said Mattress Depot has a 60-day comfort guarantee on everything they sell.
Pye, manager for 2 years at the Milton store and 10 years in mattress sales, said she's worked with a lot of different companies and this one is honest. "It's good, old-fashioned service," she said. Speaking to a customer she said, "It's really what feels better to you. I'll try to get you the best price I possibly can." Pye said, "You can see the physical difference in a person. If they nod off, it's the right mattress for them."
Once a customer has a mattress picked out, Robinson said he can sometimes do same-day delivery and the majority of the time can handle next-day delivery. Robinson said he's delivered mattresses himself after work. When customers ask about delivery, Robinson said he's asked, 'How about now?'
"We try to accommodate your needs," he said. Mattress Depot has all the benefits, according to Robinson, of having a wide selection while dealing on the local level. "We have the benefit of small-town mentality, a connection to the community," he said. 
This article originally appeared on Santa Rosa Press Gazette: Mattress Depot helps SRC residents with a good night's sleep