Mardi Gras, the phoenix of Milton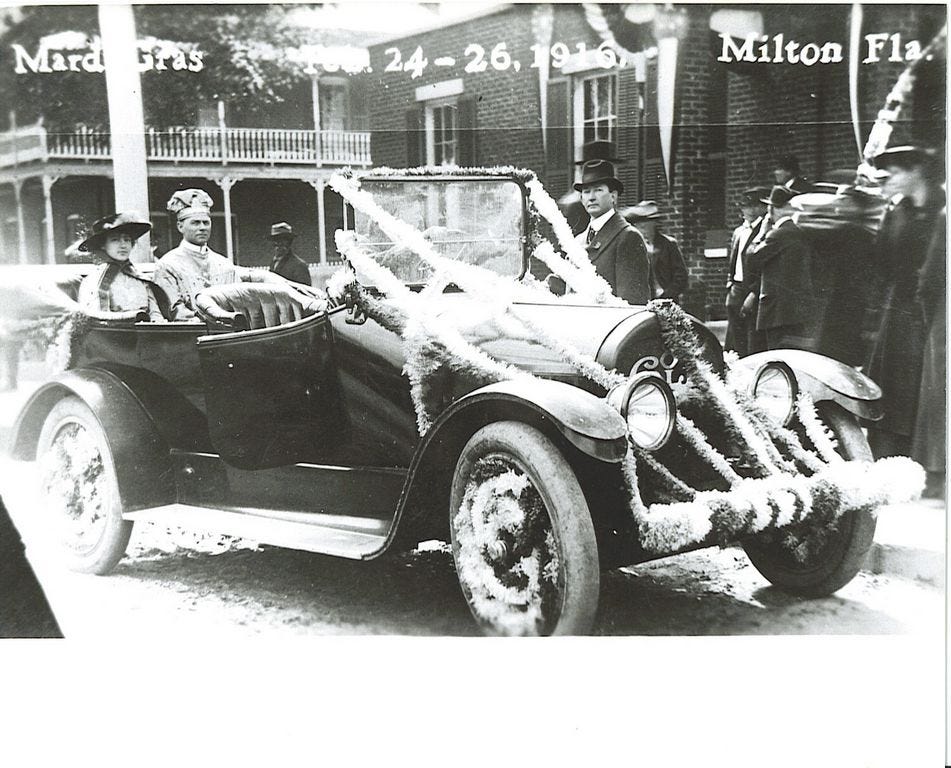 The good times are about to roll once again in Santa Rosa County with the Milton Mardi Gras parade floating down Stewart Street February 4. While the king cake has been a yearly treat for the area, this year is special as Main Street Milton honors the first Mardi Gras celebration in Milton exactly 100 years ago. However, a local historian describes how war killed the holiday locally until its renaissance in the 1990s.
According to Nathan Woolsey, local historian and former Santa Rosa Historical Society member, the first Mardi Gras parade in Milton was, indeed, held in 1916 and again the next year complete with a Mardi Gras king and queen. He said the people here and Pensacola, with such close ties to Mobile, ALNew Orleans, LA by water and rail, were familiar with the holiday. Though automobiles decked out in flowers and flags trundled in the parade, horses pulled the original floats.
Later, the holiday was doomed in Milton.
"The thing that killed it off was World War 1," Woolsey said. "People just didn't really think enough to revive it, really not until the 1990s."
Pensacola, he said, held parades through the 1920s then their king cake baby remained hidden until the 1980s. Woolsey noted, "Mobile really kept the flame as far as anything close to us."
According to Woolsey, Mardi Gras parties started up in Milton around the 90s but the parades didn't form again until 2000 through the non profit organization Main StreetMilton.
Registration forms are available at the Santa Rosa Chamber of Commerce. Contact Connie Clark, parade coordinator, at 380-9507.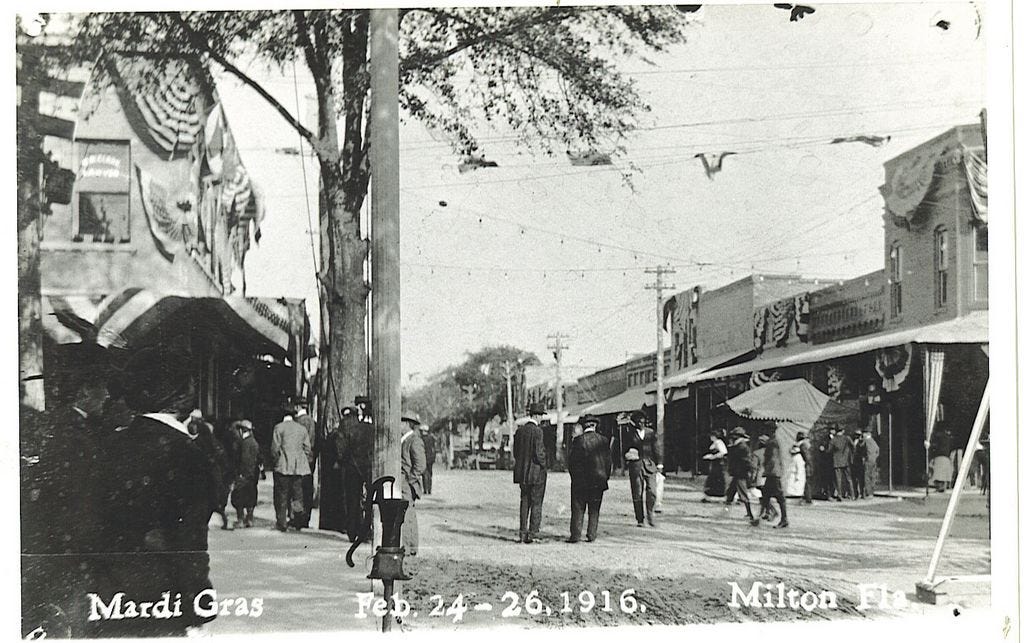 This article originally appeared on Santa Rosa Press Gazette: Mardi Gras, the phoenix of Milton