Longtime educator, Sheila Thompson retires after 36 years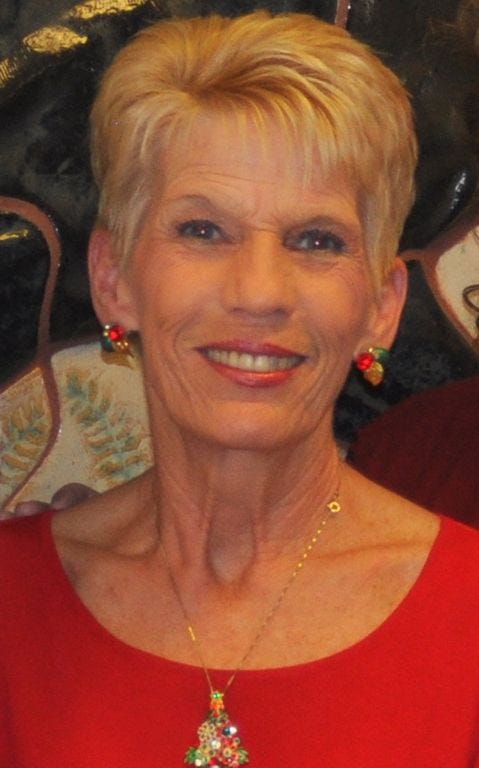 Many residents may know Sheila Thompson as the wife of former Milton Mayor Guy Thompson. However Sheila is may be even better known throughout the community as a longtime educator.
"I want to be my own self, not just the councilman's or mayor's wife and (Guy) will tell you that too," Sheila said. "I have supported him in all of his endeavors and he has supported me also."
Sheila, a native of Texas, started her career in 1980 at HobbsMiddle School as a reading teacher. During the course of her 36 years in education, Thompson also taught at King Middle and PaceMiddle schools. While Thompson's final 10 years as a full time instructor took place at MiltonHigh School, she spent a majority of her career at W.H.RhodesElementary School for 23 years, where she taught reading along with music.
 While Thompson said the education profession enticed her in grade school, Sheila said she learned what it meant to be an professional educator from Hilda Worley, who she considered her mentor during her time at Rhodes Elementary.
"(Worley) is the person who taught me what teaching is all about with kids," Thompson said.  
Thompson remembered when Worley took her and other teachers on a bus ride prior to the beginning of school in which they visited the homes of their students.
"That made a big impression on me to see where these kids are coming (from)," Thompson said. "(Worley) required us to visit homes of our students every six weeks…you don't do that anymore."
In addition to making an impact through motivating and educating students in reading, Thompson also had a passion for music instruction.
"When she took over the (chorus) program, there was less than 10 kids," said MHS Principal Tim Short. "While she has been here it has grown to where it is almost 50 kids. She has been invaluable to get it to where it is."
Thompson said her love for music can also be traced backed to a young age.
"Music is my love I have been playing the piano since I was six," she said.
Due to being in the school system's drop program, Thompson's last day as a full-time educator was this week. However, Thompson will not let retirement keep her away from her passion by substitute teaching, She plans to volunteer with the MHS Music Makers on occasion. Earlier this school year, Thompson assisted in transitioning the school's chorus by handing over the reins to new instructor Katie Wernette.
Although providing a support role for the school will help fill the time, she said the transition to retirement may be difficult, adding she could easily teach for another 10 years.
 "Teaching is my life, I love kids," Thompson said. "I think every teacher has an impact on every life they teach…that is what I am going to miss."
This article originally appeared on Santa Rosa Press Gazette: Longtime educator, Sheila Thompson retires after 36 years