Local racers to attend SRACF Cruise-In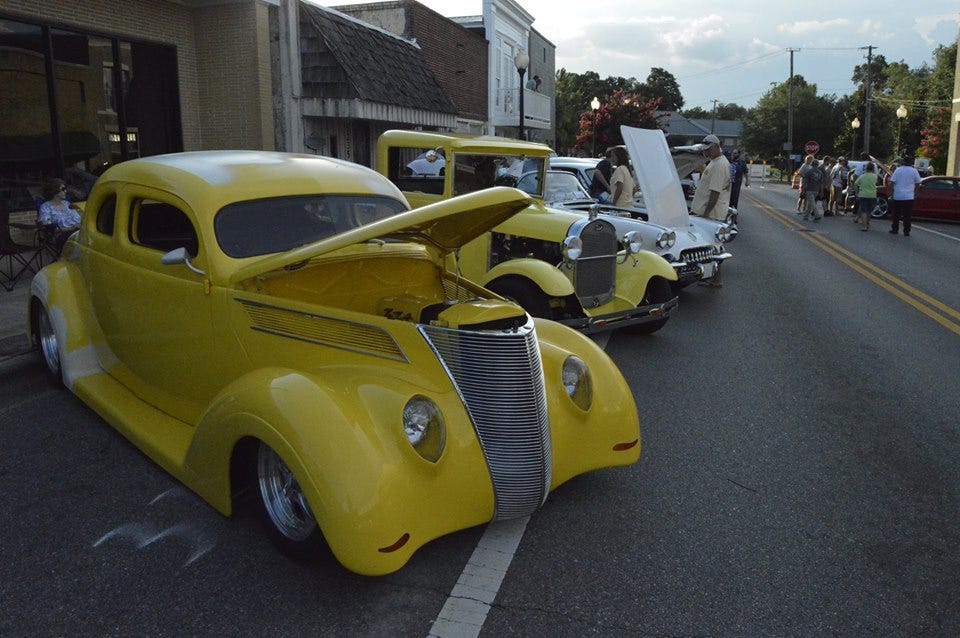 Santa Rosa County racing legend Wayne Niedecken Jr, coming from recent wins and high placements in Mobile and Pensacola, will join another successful driver, Joe Baker, at this evening's Cruise-In, presented by the Santa Rosa Arts and Culture Foundation (SRACF). Motorcycles should also be at the Cruise-In, in what SRACF officials hope will grow to the size of the Riverwalk Arts Festival.
Cindy Booth is a SRACF board member and committee member for the Cruise-In. She said the Cruise-In was originally Don Norris' idea. "He's the one that started bringing it into the city." Then, she said, he partnered with the SRACF. "I think our perspective is trying to make it bigger, add some music later, bring in some car drivers, theme it up sometimes with different events," she said.
Booth noted, too, Norris might be able to help the event down the road by bringing in musical entertainment. For tonight's first SRACF Cruise-In, Booth said Doug Perser, Elvis impersonator, will perform outside Camelot Junction.
Niedecken said he was honored to be invited to the event. "It's always good to be involved with the community." He noted his #99 Pensacola Blue Wahoos Chevy Monte Carlo will be there as well.
Niedecken said car show fans and race fans often overlap. "Most car show enthusiasts are what I always called motor heads…Us motor heads all come from basically the same genre. A lot of the car enthusiasts are, or have been involved in racing at some time in their life."
While Booth said there would likely be motorcycles still showing up to the Cruise-In, there won't be as many as originally scheduled because she said a motorcycle run supporting the Gulf Coast Kid's House had to be cancelled. Its last stopping point was supposed to be the Cruise-In. 
This article originally appeared on Santa Rosa Press Gazette: Local racers to attend SRACF Cruise-In