Local children's book author to hold signing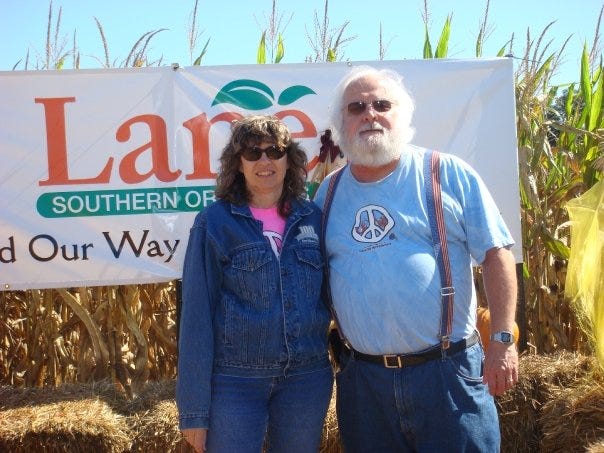 A color-changing bird and three feisty fish tales the tale of faith and hope. The writer is a Chicago transplant from the greenhouse business. Both Penny Dillon and her self-published book, "Magic Bird, Silly Fish," will be at the Russell Center, 5330 Berryhill Road, Milton, for a book signing December 2. According to a flier for the event, Illustrator David Lee Csicsko will be available to sign as well.
Dillon said, "'Magic Bird, Silly Fish' was a labor of love, driven by faith with hope for the future.  "The title and inspiration came from my husband, Doug, after he was stricken with a rare and fatal brain disorder. During his illness, he told me two things over and over that I know he deemed important.  Odd as it may have sounded, those two things were 'Magic Bird' and 'Silly Fish,'" she said.
Out of personal tragedy came the birth of the 'Magic Bird, Silly Fish' book. Proceeds from the sale of this book will go towards research for rare brain disorders. "Nothing would have pleased Doug more than to know that he is still helping others," said Dillon.
In a review of the book at www.amazon.com, Barbara Ross writes, "This is a wonderful story, written with deep love and affection. Kids will love it and the meaning, along with the adorable fish. I've ordered one for a birthday gift, and there will be more ordered as Christmas gifts."
Dr. Karen Barber, Santa Rosa County School District Director of Federal Programs noted Doug Dillon was SRSD's Assistant Superintendent for Finance.
Born in Chicago, Dillon lived in Illinois until she moved to Santa Rosa County in 1999. She was raised in the gardening business but had a drive for writing. However, she did not write 'Magic Bird, Silly Fish' until June of 2014.
Dillon invites children to the event where refreshments will complement her reading. Proceeds from the sale of her book will go towards medical research.
This article originally appeared on Santa Rosa Press Gazette: Local children's book author to hold signing