Kiwanis welcomes Supervisor of Elections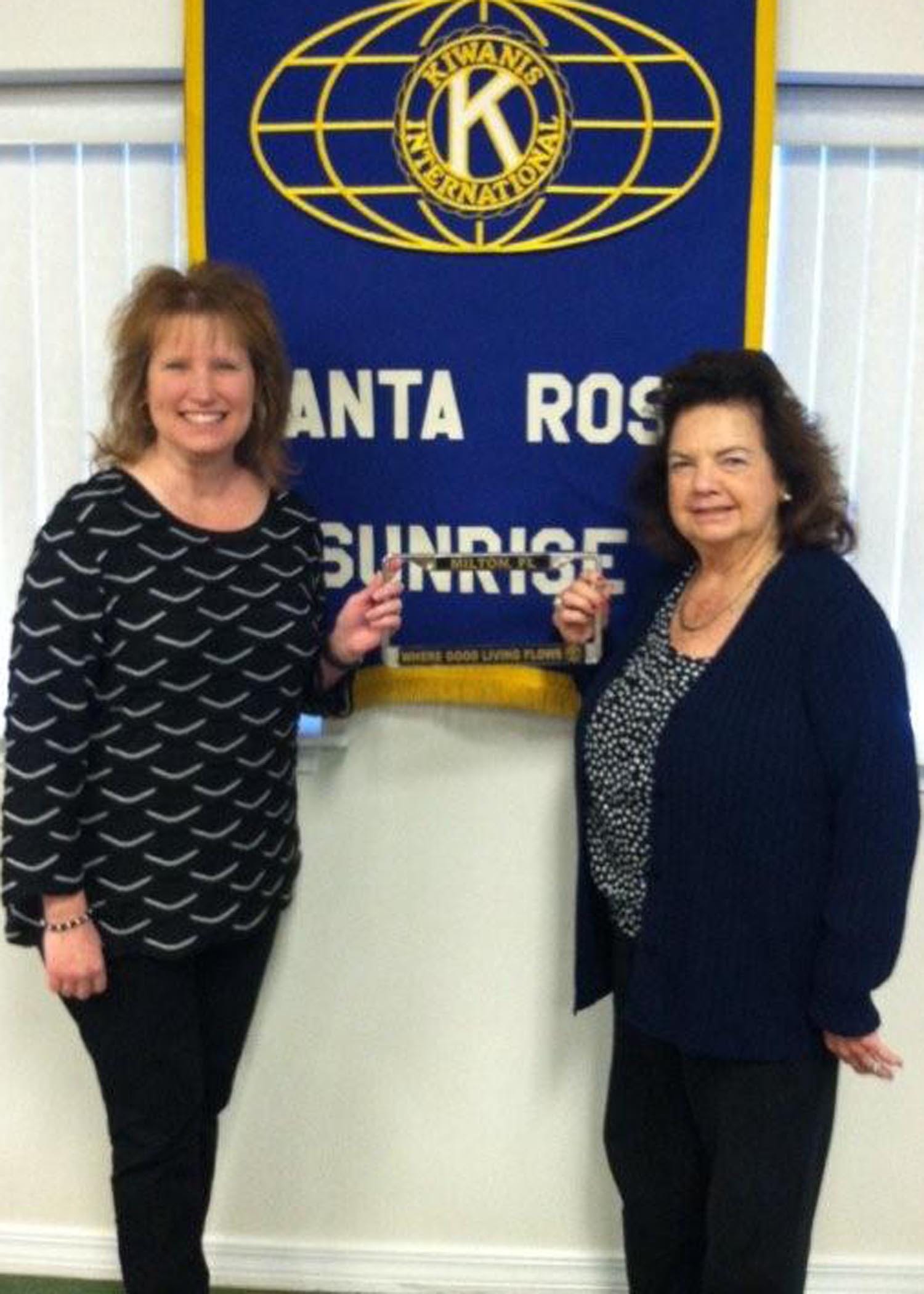 Tappie Villane, the new Supervisor of Elections of Santa Rosa County is welcomed by Santa Rosa Sunrise Kiwanis President Dewitt Nobles. 
She accepted the Milton Pride tag holder at a recent meeting.  Villane explained there are 41 precincts in Santa Rosa County, but because of population numbers there are 33 polling places, where some precincts are combined at one polling place. 
There are currently 118,000 active voters she said, with 57% Republicans and 23% Democrats. The balance represents other parties.  Volunteer poll workers are extremely important to the success of the elections with 300-400 poll workers providing a vital, excellent service, according to Villane.  
The Supervisor of Elections does the job, which also includes city elections, with a staff of seven and a budget of $800,000 annually. 
Everyone is welcome to attend the 7 a.m. Wednesday meeting of the Santa Rosa Sunrise Kiwanis at Tanglewood Golf Course where breakfast is served.  
This article originally appeared on Santa Rosa Press Gazette: Kiwanis welcomes Supervisor of Elections