Jay Peanut Festival continues to grow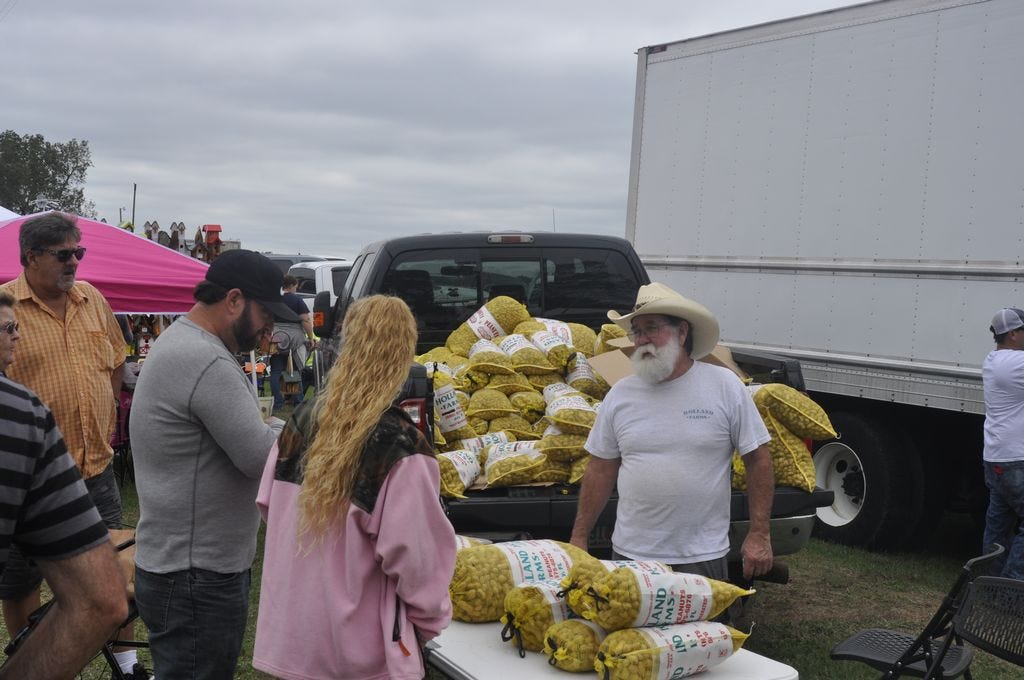 With the 26th annual Jay Peanut Festival in full swing over the weekend, nearly 200 vendors witnessed plenty of foot traffic and continuing to see a growing number of interested merchants.
"When I first started coming out here, I was one of the first vendors…I think there was about six or eight of us the first year," said Pat Hagan of Milton. "Now it's around 200 (vendors)."
Hagan, who sells an variety of cowboy hats for all ages, said she enjoys participating in the annual event especially since her home is only a short distance away.
"It's local and I don't have to stay in hotel for three nights," Hagan said.
While the food vendors stayed busy throughout the event, other vendors consisting of home décor, homemade goods, political groups and other local organizations also welcomed visitors throughout the weekend.
Many families brought their children, grandchildren, nieces and nephews to festival which included many kid friendly activities, including a petting zoo, pony rides, inflatable slides and much more. Even the antique tractors, which have become a staple for the event, are consider a favorite amongst youth.
Terry Frevert of Pace said his grandchildren like to sit behind the steering wheel of the tractors.
"We try to make it out here every year," he said.
 Event organizer Brenda Gabbert said the Peanut Festival continues to attract not only guests but vendors from outside Santa RosaCounty.
"A lot of our rides come from south Florida," she said. "The furthest out of all of our vendors is from Missouri. We have had them from Tennessee, (and) South Carolina. We have had people from Michigan visit the (Gabbert) Museum." Visit the festival photo gallery.
This article originally appeared on Santa Rosa Press Gazette: Jay Peanut Festival continues to grow