Jay Christmas Parade this Saturday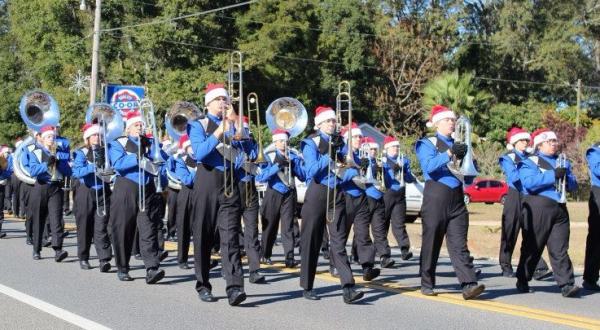 One of Mr. and Mrs. Santa Claus' first stops in Santa Rosa County this year will be their annual appearance in the Jay Christmas Parade. Mayor Kurvin Qualls said everybody is welcome and the parade will have plenty of candy for all. Town Clerk Linda Carden provided the details.
Carden said the parade, as in years past, will line up at 9 a.m. at Bray-Hendricks Park and begin at 10 a.m. She said there is no entry free. "We just welcome anybody that wants to be in the parade to come."
Shriners, go karts, twirlers, bands and more will travel the parade route, Carden said. Beauty queens, as well, will attend from Jay High school. Carden said Central High is welcome to participate.
The float contest offers $100 to third place, $200 for second, and $300 for first place. "The theme is just Christmas, whatever Christmas means to you," Carden said. Notable floats she said come from Cornerstone Christian Church, Jay Hospital, and Jay Elementary School. "They put all their kindergartners on a float. Judges always love the little kids."
For more details and to sign up to take part, contact Jay City Hall at 675-4456.
This article originally appeared on Santa Rosa Press Gazette: Jay Christmas Parade this Saturday