Gumbo Cook-off benefits Gulf Breeze students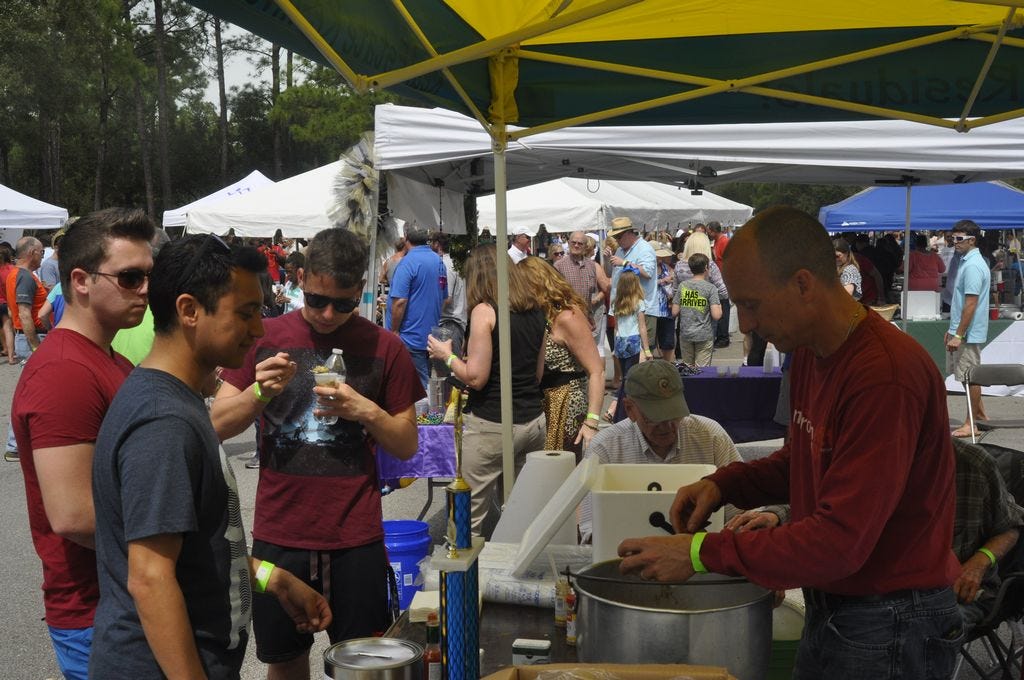 Santa Rosa County residents made their way to Gulf Breeze on Saturday in order to experience the different samplings of gumbo during an annual fundraising cook-off event, which took place at the city's recreation center on Shoreline Drive. Both residents and celebrity judges tasted some of the best gumbo the area has to offer from both amateurs and professional cooks.
Overall more than 20 participants put their recipes to the test, according to Lynn Erickson, who serves as the chair for gumbo cook-off committee with the Gulf Breeze Rotary Club. While the event continues to draw in larger crowds with more competitors, businesses and organizations, the cook-off continues to benefit the rotary club in providing scholarships for Gulf Breeze students in need.
"The Gulf Breeze Rotary awards scholarships to students who might not otherwise be able to afford college," Erickson said. "We award (scholarships) based on how much we make."
Erickson said the scholarships are awarded to students based upon their grades along with level of community service and need. Last year, the organization awarded seven students with a scholarship, each worth $6,000.
In addition to providing attendees with a sample of their specialized gumbo, each competitor collected funds from generous attendees in order to assist the local rotary club.
"We have been begging people for money," said MaryAnn Loiselle of Bayside Health and Rehab. "I think our company raised $6,000 (for scholarships) last year."
Loiselle said the Bayside Health and Rehab gumbo featured alligator, crawfish, shrimp, chicken and homemade hush puppies.
While many of competitors included seafood, the 'Gumbros' of Gulf Breeze Natural Gas hoped their secret recipe would lead to second consecutive first place win.
"It's our own creation, our own recipe," Derrick Williams said. "We have no seafood in ours, there are a lot of people who are allergic to shellfish, shrimp and stuff like that (and) they will come and get ours."
While Williams would not reveal the secret to the Gumbros award-winning gumbo, he did say the recipe is comprised of  smoked chicken and sausage along with fresh vegetables.   
This article originally appeared on Santa Rosa Press Gazette: Gumbo Cook-off benefits Gulf Breeze students