Gulf Winds Federal Credit Union Rated 5-Stars for 83 Consecutive Quarters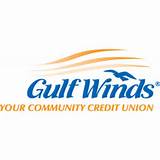 Gulf Winds Federal Credit Union is proud to announce it has earned BauerFinancial's 5-Star Superior rating for strength and security.
A 5-Star Superior rating indicates that Gulf Winds Federal Credit Union is one of the strongest in the nation, excelling in areas of capital, loan quality, profitability and more. Gulf Winds Federal Credit Union has earned this highest rating for 83 consecutive quarters, which secures it an even more elite status as a "Sustained Superiority Credit Union." Only 9 percent of the nation's credit unions have earned and maintained Bauer's top rating for so long and with such consistency.
"Competitive rates, low fees and a feeling of ownership: these are the hallmarks of U.S. credit unions. Credit unions like Gulf Winds Federal Credit Union, take their responsibility a step further by maintaining the highest level of financial strength for their members," said Karen L. Dorway, president of BauerFinancial.
Financial strength has been the priority for Gulf Winds since its inception in 1954. Through conveniently located branch offices in Atmore, Brewton, Cantonment, Gulf Breeze, Milton, Pensacola and Tallahassee, Gulf Winds has been a source of pride for its members for over 60 years. Gulf Winds (GoGulfWinds.com) is a member of the NCUA and an Equal Housing Lender.
This article originally appeared on Santa Rosa Press Gazette: Gulf Winds Federal Credit Union Rated 5-Stars for 83 Consecutive Quarters