Great Mill Town Duck Race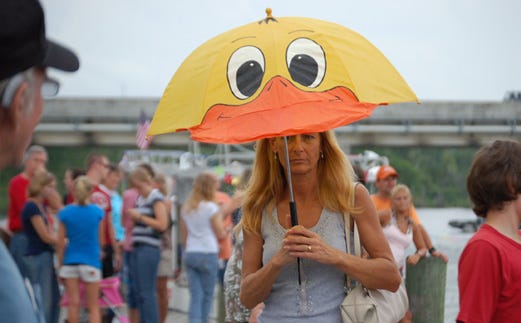 The Great Mill Town Duck Race will be held the 4th of July at 5 p.m. during Riverfest 2014. The Duck Race is a fun event in which over 3,000 rubber racing ducks are dumped into the Blackwater River from the Highway 90 Bridge and follow a track towards the train trestle. The first duck to enter the chute wins $1,600. There is also a second and third place winner.
This event is the only fund raiser for the Blackwater Pyrates and proceeds from the race are distributed throughout the community in various ways to support the Pyrates' three missions- river cleanup, safety, and history.
Stop by the Blackwater Pyrate tent on July 4th to "adopt" your duck and maybe become the lucky winner of $1,600.
This article originally appeared on Santa Rosa Press Gazette: Great Mill Town Duck Race