'God spared my life'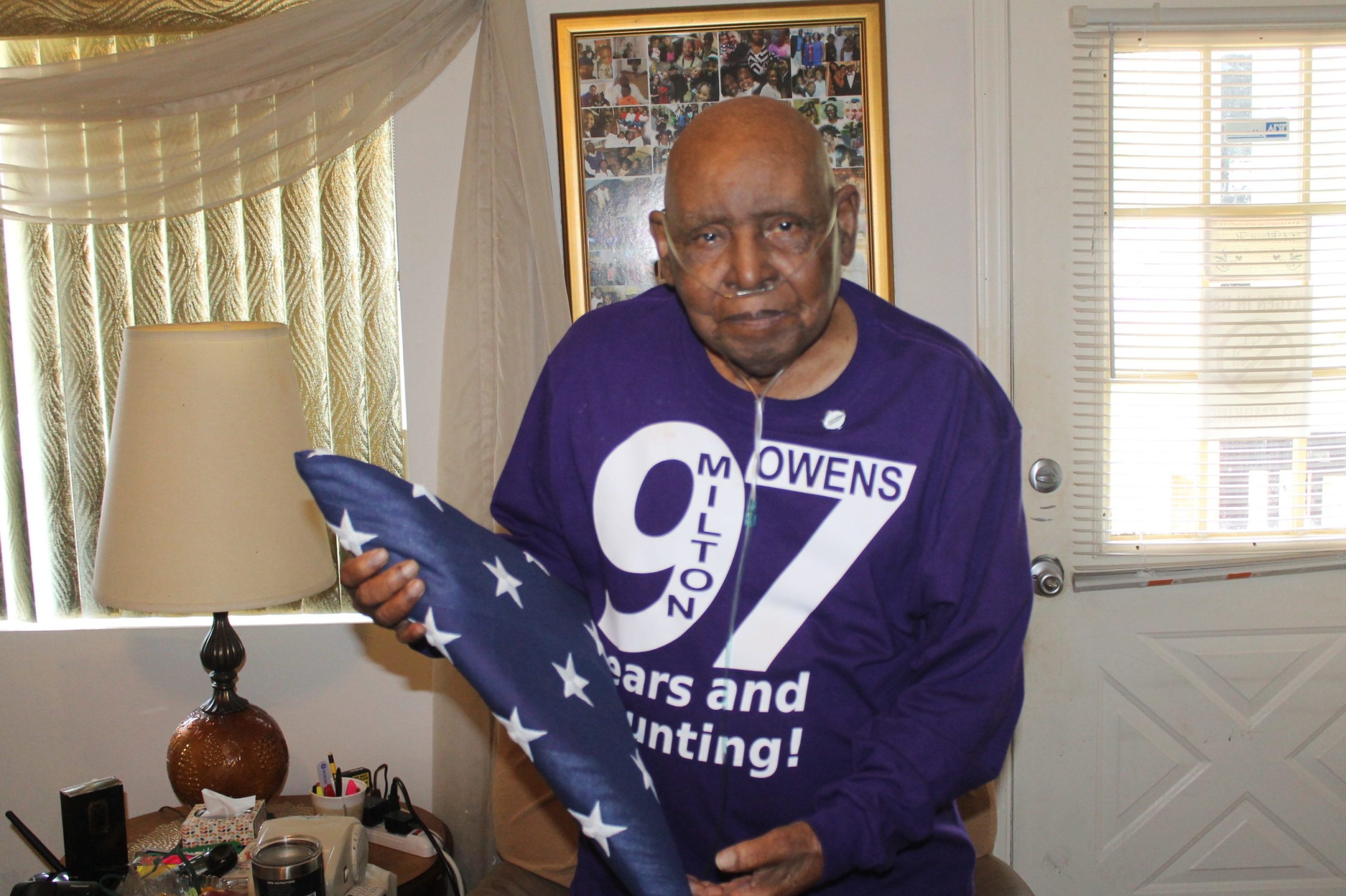 MILTON — Milton Owens has been around a while. At 97 years old, he has a rare perspective as an African-American growing up in the south and serving in the military during one of the most memorable wars in history.
Owens' memory may not be what it was, but he does remember being a Christian since he was 9 years old. One of his earliest memories was building his own make-believe church and preaching.
"I built this church," Owens said. "My friends were the parishioners and I was the pastor."
During World War II, Owens was recruited to the United States Army when he was 21. He served for two and a half years until being discharged in 1945 after gallbladder surgery. During his time in the service he was a supplier for the front lines and traveled overseas to Germany.
God saved Owens' life, he said, during the war. Owens went into the hospital for his gallbladder. He found out while he was admitted that the rest of his troop was killed in battle.
"If I had not been in the hospital then, I wouldn't have been here to tell this story now," Owens said. "God spared my life that day."
After his Army discharge, Owens took up various trades including working in a flea market business in Pea Ridge and working as a housing inspector for many years.
Owens also served for several years as a deacon for the Macedonia Missionary Baptist Church.
Owens said that during and after his time in the service, he saw racism first hand.
"I was standing on a bus and I was in uniform and there were two empty seats on either side of me, but I kept on standing the whole time," Owens said." I just kept on standing. Because I knew what would happen if I sat down. I didn't want to want to take being beaten up."
Owens also spoke of an instance when he and a white co-worker were on lunch break and the co-worker refused to eat with him.
"I asked, 'Can't we eat together?' He said 'No thanks, I'd rather eat alone.'"
Despite all this, Owens still feels strongly about his service to the nation.
"I am proud of my service." Owens said.
Owens has been married twice. His first wife Mary Ann passed away. Owens has been married to his second wife Rosa for 25 years.
Owens said his deep faith in God has carried him through his life. Owens has been close to death four times due to smoking and has since quit. He now suffers from lung cancer and COPD and relies on oxygen and has Regency Hospice that comes in to help take care of him. Despite this, Owens is still lively and joyful.
"God will provide," Owens said. "God will take care of me."
One thing Owens is not shy of is speaking about the gospel with anyone who is willing to listen. He loves to sit and talk about his life and how he has been blessed. He said he is not afraid of death and believes each person on Earth has a purpose. He also has some advice to share with people.
"Think before you speak." Owens said. "Because when it comes out you can't take it back."
On the wall in his home, Owens has a collage of pictures of his life with the quote that reads "Through the years, God has been good to me."
Owens said when he dies he wants the song "Down Through the Years the Lord Has Been Good to Me" to be played at his funeral.
"Because he has been good to me." Owens said.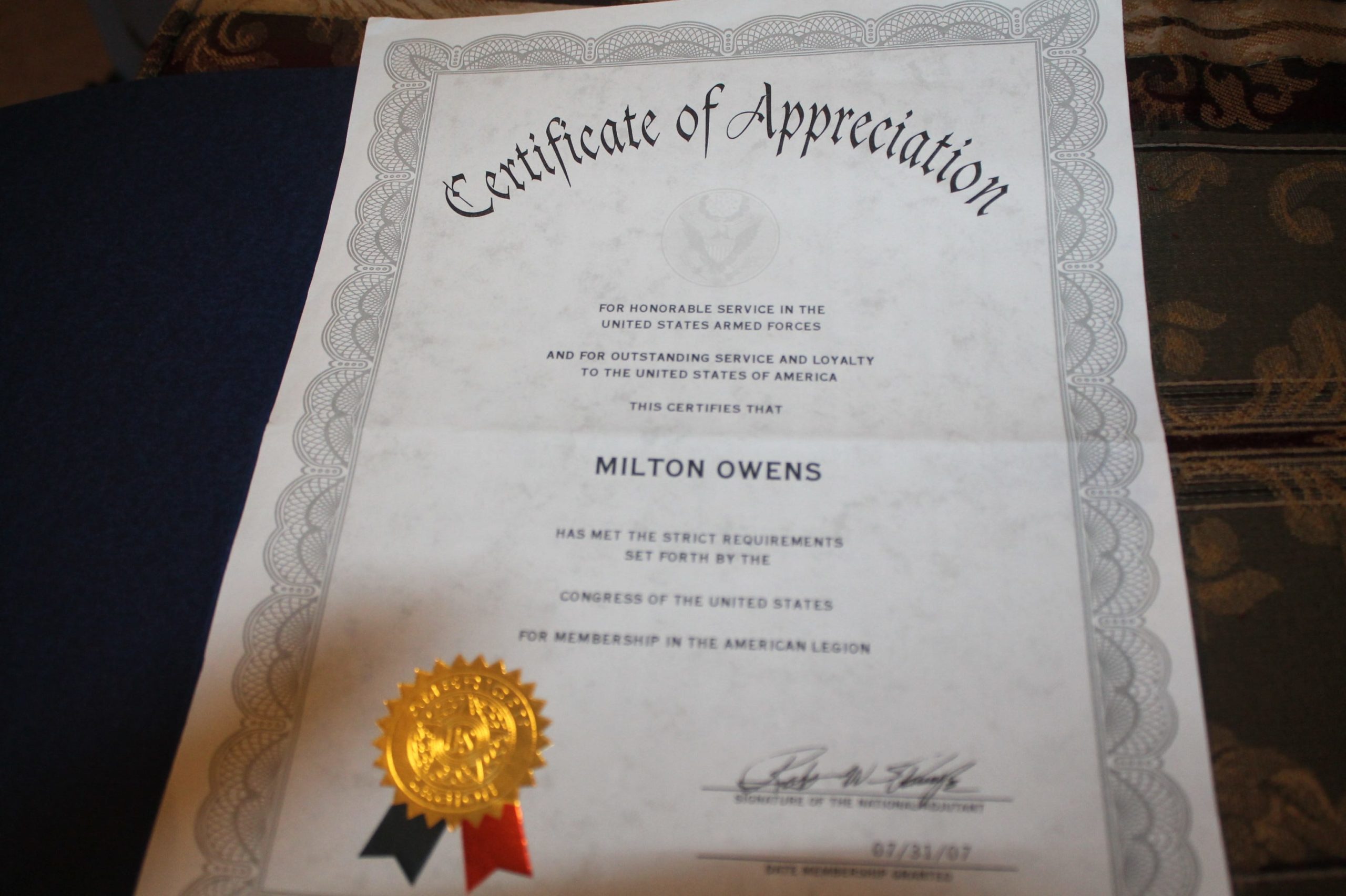 This article originally appeared on Santa Rosa Press Gazette: 'God spared my life'