Friends of the Milton Library Spring book sale starting Friday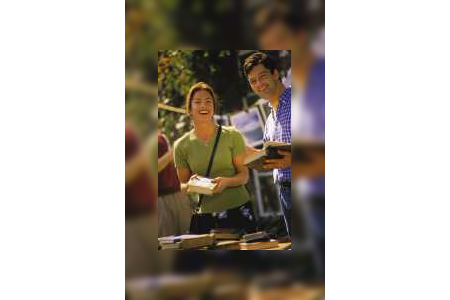 The Friends of the Milton Library organization has scheduled their Spring book sale for this Friday and Saturday. In addition to selling various book titles in multiple categories and other items including CDs, DVDs and VHS tapes at low prices, the proceeds from the event will benefit the local public library.
"Purchases at book sales and membership dues help support library special programs, such as the summer reading program," said Maggie Leiterman, the organization's secretary. The summer reading program encourages reading with rewards. This program is also available at the Jay, Pace, Navarre and Gulf Breeze public library locations. 
Leiterman said the funds collected by the organization also help the library purchase books, CDs, DVDs, audio books, computer equipment, etc. In addition, the collected funds are also used to purchase decorations, refreshments and other promotional materials for library events, in which members often volunteer.
Prices for the Friends of the Milton Library Spring Book Sale:
·         Children hardback books – 50 cents
·         Children paperback books – 25 cents
·         Hardback books – $2.00
·         Paperback books – $1.00
·         Coffee table books – $2.00
·         DVDs & CDs – $2.00
·         VHS tapes – 10 cents
 Want to go:
What: Friends of the Milton Library Spring Book Sale
When:  9 a.m. to 4:30 p.m. on Friday, April 10 and from 9 a.m. to noon on Saturday, April11
Where: Milton Library, located at 5541 Alabama Street. Attendees are asked to the back entrance to the library
Cost: Prices vary
This article originally appeared on Santa Rosa Press Gazette: Friends of the Milton Library Spring book sale starting Friday