Free U.S. Army Woodwind Quintet concert at Pensacola State College tonight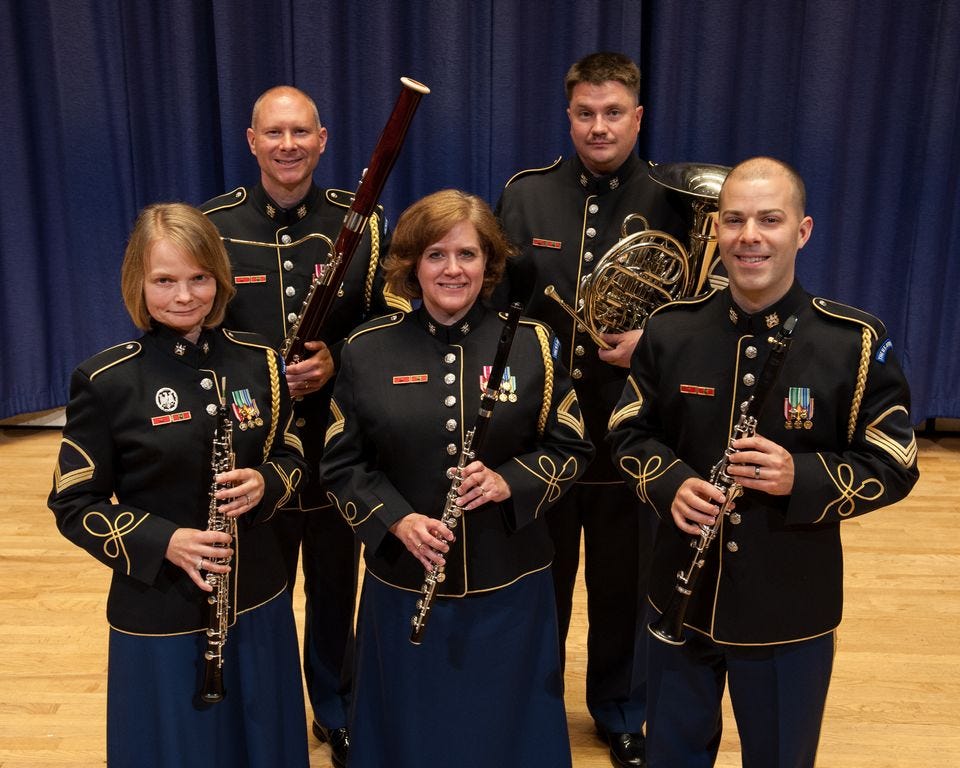 PENSACOLA – The U.S. Army Woodwind Quintet presents a free concert at 7:30 p.m., Thursday, May 26, at Pensacola State College's Ashmore Auditorium, Building 8, on the Pensacola Campus. The public is invited and seating begins at 7 p.m.
The woodwind quintet is part of the renowned U.S. Army Band "Pershing's Own" and frequently performs at high-level military and civilian events at the White House, the U.S. Capitol, the Pentagon, and other locations around Washington, DC.
Quintet musicians are Staff Sergeant Aaron Cockson, French horn; Staff Sergeant Meredeth Rouse, oboe; Staff Sergeant Aaron D. Scott, clarinet; Sergeant First Class Max Wharton, bassoon; and Master Sergeant Barbara Vigil, flute. 
This article originally appeared on Santa Rosa Press Gazette: Free U.S. Army Woodwind Quintet concert at Pensacola State College tonight