Former Commissioner Adams dies at 69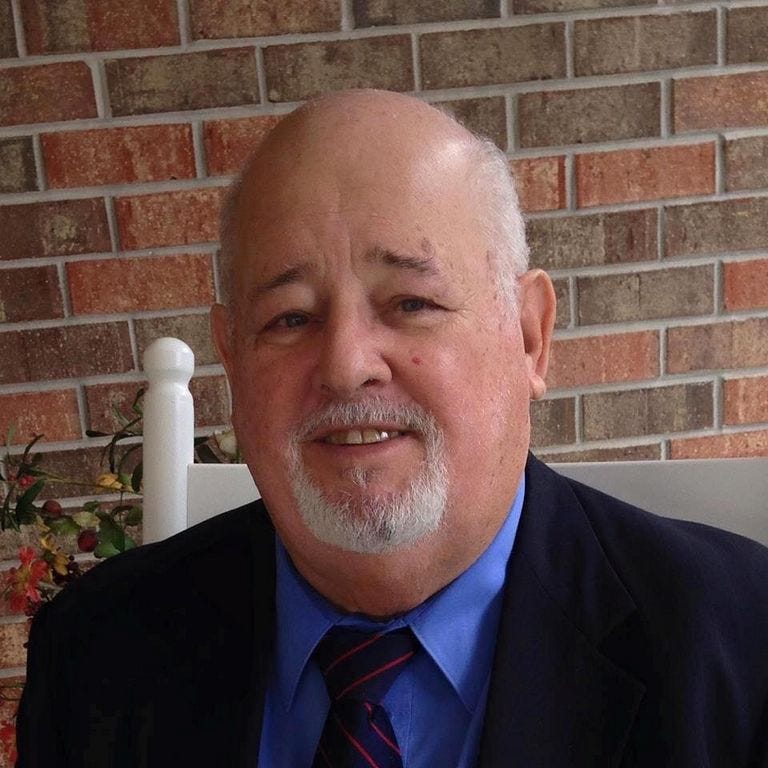 Millard Fillmore Adams, one of Santa RosaCounty's most well known figures, whose involvement in area social, civic, and governmental affairs is legendary, died Wednesday, October 7. He was 69 years old.
Adams, who was most notably known simply as 'Millard' by his friends and fellow citizens, led in some measure a story-book life filled with a combination of personal accomplishment and immeasurable public service, unmatched in recent memory.
Adams was born November 24, 1945 in Pensacola and reared in Santa RosaCounty. He attended Santa RosaCounty schools, graduating from MiltonHigh School in 1963. He later attended and graduated from BobJonesUniversity in Greenville, South Carolina. It was while a student at Bob Jones that he met his wife, Donna Spurr of Nova Scotia, Canada.
After their wedding, Millard entered the Army and served in Vietnam. After his military service he and Donna returned to Santa RosaCounty, becoming owners and operator of radio station WCKC AM in Milton. Millard continued to serve his community on the Milton City Council and served as Mayor of Milton 1979-1980.
He later served as a Santa Rosa County Commissioner during 1980-1984 and again from 1988 to 1992. He concluded his public service as Director of the Santa Rosa County Chapter of the American Red Cross. Millard was an active member of the Campus Church of Pensacola Christian College.
Husband, father, grandfather and brother, Millard is survived by his wife of 47 years,  Donna Spurr Adams , a son John, and a number of grandchildren. He leaves two sisters, Cynthia Bodkin and Frances Dreadin.
Former Milton Mayor Guy Thompson remembers Millard well, having served with him on the Milton City Council prior to the time he  became Mayor of Milton. "I knew Millard and the Adams family well," Thompson said. "He was involved in so many things over the years that it was sometimes hard to keep up with him."
Thompson characterized Millard as a "deep thinker," who would take all things into consideration about an issue before he made a decision. He would sometimes think a little differently because of that.
 "He might agree with you or disagree with you, but you would always know where he stood," Thompson said. " There was never any guessing about that. And he could always explain his position logically.  That was something that I always admired about him."
Another close associate of Millard's was Robert Smith who served with him in the broadcasting and radio field and on the Santa Rosa County Commission. "Millard and I were very good friends since high school," Smith said. "He was a dear friend and a man of character and integrity."
Robert remembers the times back in the 1980s when Millard was mayor, he was Chairman of the CountyCommission, and Benny Russell was School Superintendent. They broadcast Milton's football games on local Radio Station WCKC, and became close friends through this association.
"Our families were close as well." Smith said. "My son and Millard's son were good friends growing up together as well. I certainly hated to hear of his passing."
Former Milton Mayor and County Commissioner Byrd Mapoles had nothing but good words for Millard. "Millard was an OK guy," Mapoles said. "He was always a pleasant person to be around. We've made several trips together as members of the CountyCommission. He will be missed."
Former Milton Mayor Clyde Gracey weighed in with comments of appreciation for Millard and all the things he did as a public servant. "Millard did a good job as Mayor of Milton and as a county commissioner," Gracey said. "I always found him to be an honest man, and dependable in the offices he held."
As an afterthought, Mr. Gracey added, "And he had a jewel of a wife. Donna was one of the finest people ever."
Visitation for family and friends will be held from 6 p.m. to 8 p.m. Saturday, October 10, 2015 at FirstBaptistChurch in Milton.
 Funeral services will be held Sunday, October 11, 2015 at FirstBaptistChurch in Milton with Rev Denis McBride and Rev. Joshua Burdick officiating. Burial will follow in Milton's CrainCemetery with Lewis Funeral Home in Milton entrusted with arrangements.
Instead of flowers the family has requested contributions be made in Millard's memory to Gideon's International. 
This article originally appeared on Santa Rosa Press Gazette: Former Commissioner Adams dies at 69