Florida salutes Gulf Power crews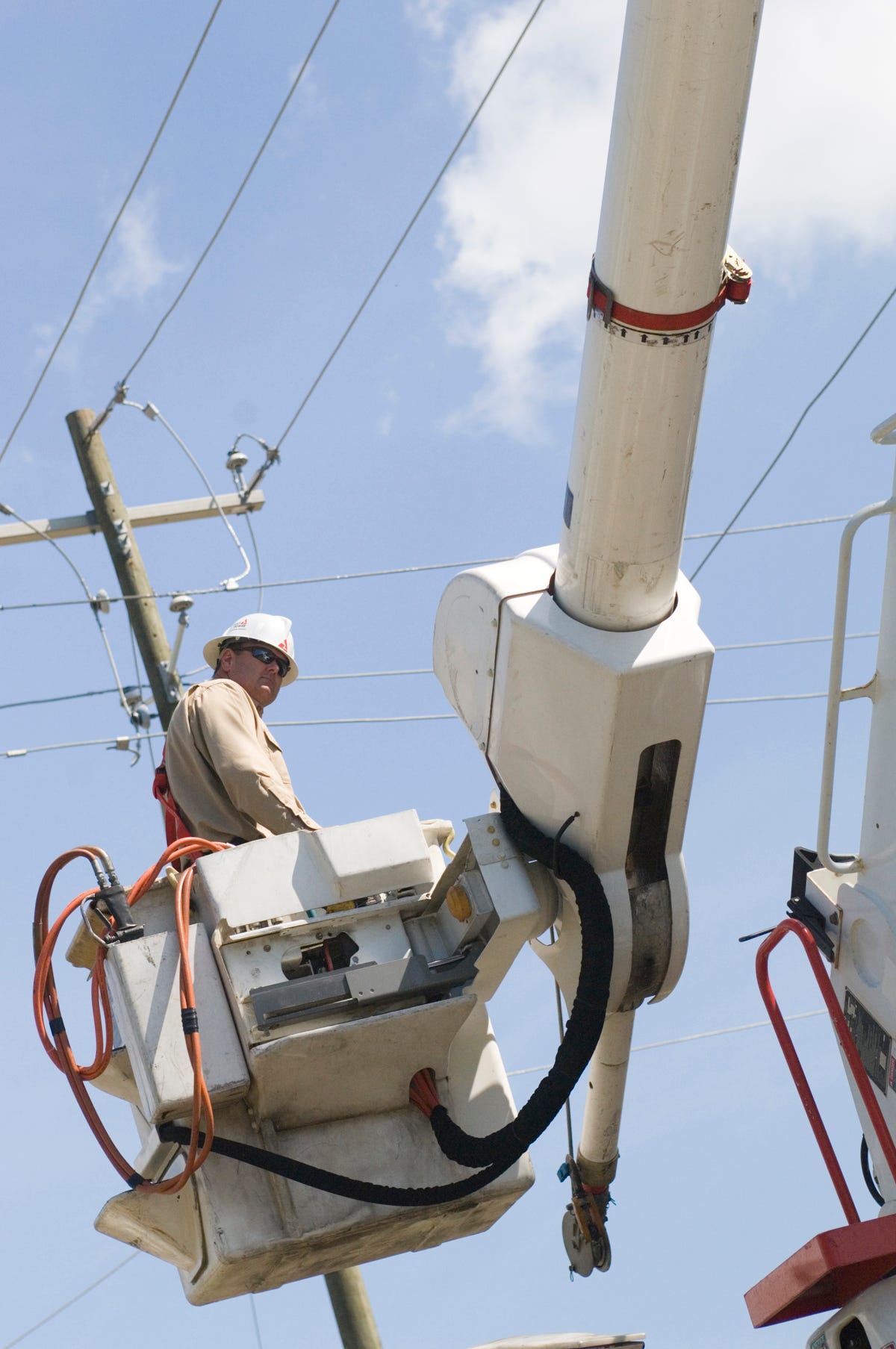 When Robert Duke was growing up in the Pensacola area, he spent a lot of time at a restaurant where Gulf Power linemen would come eat for lunch.
"I would talk to them a lot," he said. "Then after Hurricane Frederick (in 1979), they came and worked in our yard. I got pumped up and said, 'Man, I'm going to be a lineman one day.'"
Duke has been a lineman for Gulf Power for almost 27 years. As the state honored line workers across the state on Tuesday, Aug. 26 with Line worker Appreciation Day, Duke is proud that line crews are being recognized for the work they do to keep customer's lights on.
"You're in the field every day and not in the same place," he said. "We work in the heat and sometimes it's hard on your body. But it's a good feeling knowing you are getting people's lights on when they're in a bind. That's a big reward."
Gulf Power is proud to salute its line workers, who work tirelessly to keep Northwest Florida's electricity flowing.
"Gulf Power crews do a great job of keeping the lights on — but they're often called away from their families to work nights and holidays to restore power following storms or traffic accidents for example," said Wendell Smith, Gulf Power vice president of power delivery. "These men and women are truly heroes and this day is to honor them."
Gulf Power has approximately 175 employees who work on the company's transmission and distribution lines, which total more than 9,300 miles.
They have been especially busy this year in addition to their regular duties. Many were called away from their families in February during the ice storm in Pensacola and again in April when the floodwaters hit. In both events, they were able to restore power in less than 48 hours while working in hazardous conditions.
In 2012, the state Legislature made Aug. 26 Line worker Appreciation Day in Florida. It was created through the efforts of lawmakers and Tracy Moore, the widow of a Lakeland lineman, who was killed while working.
Part of Gulf Power's mission is to lend assistance to other companies when natural disasters knock power out to hundreds of thousands of customers. Earlier this year, Gulf Power sent line workers to assist its sister company Georgia Power for a week following an ice storm. In 2013, Gulf Power sent crews out of state to assist other utilities on two different occasions. One of those was a trip to Alabama in March following a series of tornadoes. In December, crews worked to restore power in the Dallas area following an ice storm.
"Our award-winning line workers are committed to keeping the lights on, whether here in Northwest Florida or across the country," Smith said. "That's what they do and we're proud they are being recognized for their efforts."
This article originally appeared on Santa Rosa Press Gazette: Florida salutes Gulf Power crews