ECSO sergeant to run for SRC sheriff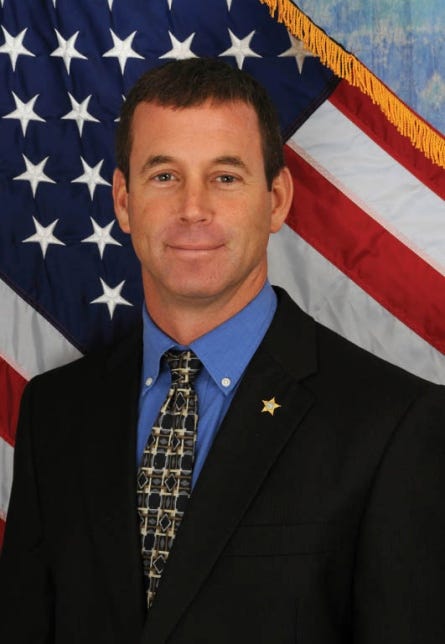 Twenty year Escambia County Sergeant Ted Roy of Gulf Breeze announced he's running for Santa Rosa County Sheriff in next year's election. The eight year United States Air Force veteran said, after moving to SRC five years, ago he fell in love with the county and followed the advice of friends who suggested he run.
Roy joined the Escambia County Sheriff's Office in 1995 after an honorable discharge from the USAF. His service with the ECSO has included SWAT, public information, patrol, community policing, creation of the bike patrol unit, Crime Stoppers television appearance, asset and forfeiture, and investigation. As an airman, Roy served as a security police officer.
In the community, Roy serves in various organizations including the Pensacola Sports Association, Baptist Hospital Foundation, Florida SWAT Association, and Trauma Intervention Program (TIP). Additionally, he's served as the race director for the last even years for the "In Hot Pursuit 5k" supporting the Florida Sheriff's Youth Ranch, coaches girls U10 and U12 softball, and is a graduate of the Greater Pensacola Chamber Leadership Pensacola Class of 2012.
After moving to Santa Rosa County, he said, "Going across the bridge is just beautiful." An avid triathlete, Roy said he uses the red brick road off of Munson Highway. "Man, this county, I love it out here."
While remaining cagey about a particular idea he has in mind, Roy said he's connected to several federal agencies wanting to be involved more in the county. He said he'll take a hard stance on drugs citing meth as a main problem in SRC. Finally, he said he'll increase deputy training and add classes for them. He referenced the quote attributed to various military forces and leaders saying, "The more you sweat in training, the less you'll bleed in war."
This article originally appeared on Santa Rosa Press Gazette: ECSO sergeant to run for SRC sheriff