Early Learning Coalition Meeting Tuesday Nov. 12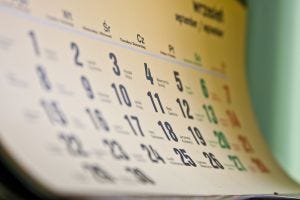 The Early Learning Colation of Santa Rosa County has scheduled their board and committee meetings for Tuesday, Nov. 12.
The Executive Committee will meet at 9 a.m. and the Finance Committ will eet at 9:30 a.m.
The full board will meet at 10 a.m.
The meetings will be held in the conference r oom of the Early Leanring Coalition Office, 6555 Caroline St., Milton (located in the back of the parking lot between Domino's Pizza and Papa John's Pizza.) These meetings are open to the public.
Call in information for the meetings, should you not be able to attend in person is as follows: dial 1-877-594-8353, conference code 82070833, then #.
This article originally appeared on Santa Rosa Press Gazette: Early Learning Coalition Meeting Tuesday Nov. 12