Dragonfly Gallery Artist of the Month Mitzi DuBois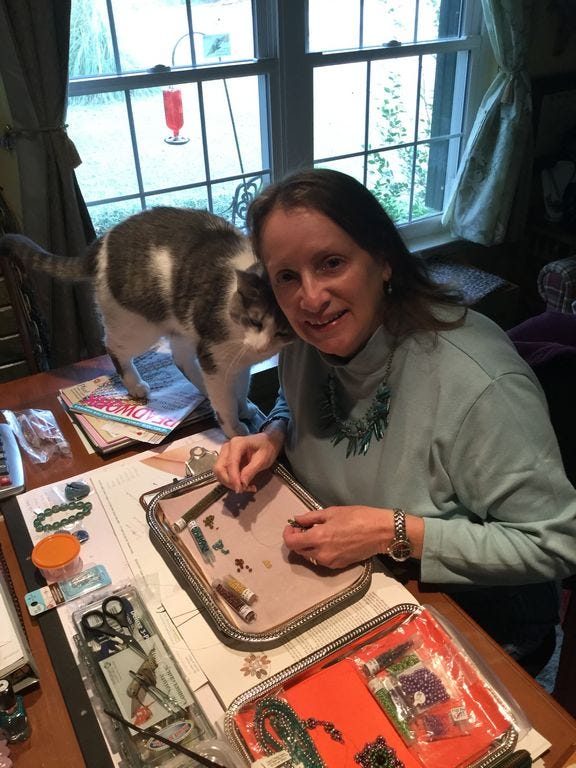 Mitzi DuBois, Dragonfly Gallery's Artist of the Month, began her love for bead art several years ago when a neighbor invited her to a class. DuBois said it was the first step down a slippery slope.
"Now I'm a collector of beads of all shapes, sizes and colors. The more the better, much to my husband's amusement," she said.
DuBois said her favorite colors are of the southwest. "I love them all. The possibilities and color combinations are endless, unlike the amount of time I have to devote to making jewelry." 
She said the old saying, "So many books, so little time," applies to beading as well.
 Dragonfly Gallery is a mission of the Santa Rosa Arts and Culture Foundation.
For more information call 981-1100 or visit the website at www.thedragonflygallery.org.
This article originally appeared on Santa Rosa Press Gazette: Dragonfly Gallery Artist of the Month Mitzi DuBois