Downtown bypass discussed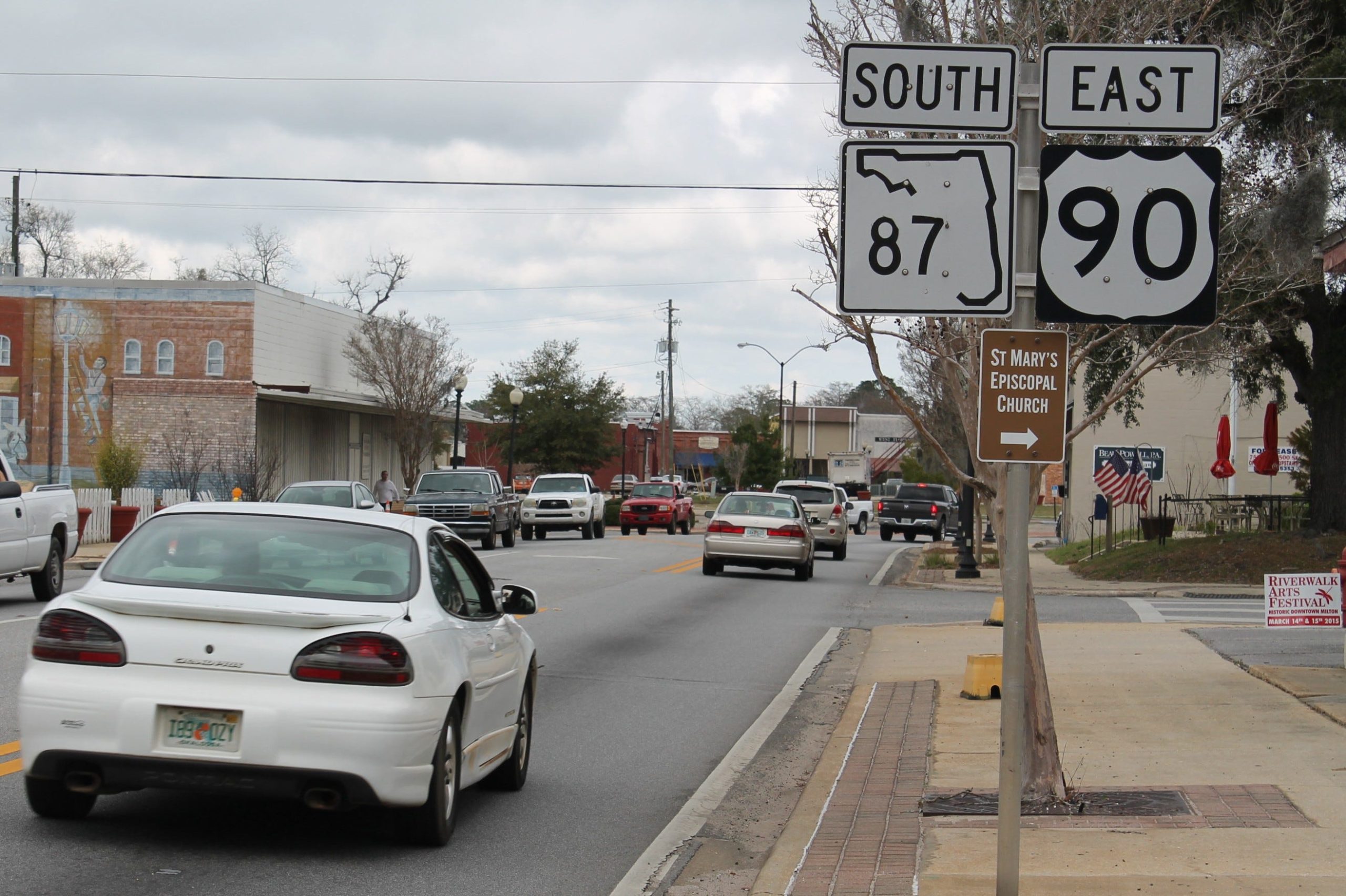 Monday, members of the business community in Milton met at the Blackwater Bistro invited by Lisa McKenzie of McKenzie Motors and Paul Kilmartin, and hosted by Bistro Owner Glen Hill. Former Mayor Guy Thompson, City Planning Manager Randy Jorgenson, and Hill addressed the crowded dining area to explain why they believe  widening Highway 90 is the best option in the Florida Department of Transportation PD&E study to relieve traffic congestion. The meeting also served to encourage all present to contact Peggy Kelley, FDOT Project Manager.
The main reason for widening 90, the speakers said, was to keep traffic on the highway where businesses already exist.
 "Studies say that diverting Highway 90 would divert 10,000 to 20,000 cars a day. That to me is a huge impact," Kilmartin said.
Thompson said, "A bypass would dry the central business district up. We can't afford to let that happen." A bypass around the downtown historic district was promoted by nonprofit organizations who are "not as concerned about customers coming through the front door…Downtown is not the whole City of Milton. That's what the city has to pay attention to. There's not one special section of our city. Everyone needs to be treated fairly," Thompson said. He added, "I may have left the office of mayor but my heart is still in Milton." 
Jorgenson said bypasses do, in fact, prove to be beneficial to some communities, stimulating economic activity by moving goods and services. However, he said this would not be the case in Milton. Bypasses hurt certain areas of the economy such as restaurants, lodging, auto services, and retail trade, which rely on pass-through traffic.
"A bypass would do harm to anyone who operates that kind of enterprise," Jorgenson said, "A majority of business along the Hwy 90 corridor fall in these categories."
Two traffic concerns with four-laning Hwy 90 downtown others mentioned were accidents in the area and speeding.
Jack Sanborn, owner of Adventures Unlimited, said, "Whenever there's a backup, an accident or whatever, you put all your eggs in one basket." Sanborn referred to a bypass consideration for Highway 98 on the south end of the county to relieve traffic congestion when 98 stalls.
Brad Johnson, who served on the city's committee to bring the courthouse to downtown Milton, said, "I think that the benefit of a bypass for unique circumstances, when you have the interstate so close, when it does such a detriment to the businesses along that corridor is very shortsighted."
The Santa Rosa Historical Society brought up a second traffic concern in its January 25 meeting, speeding along Highway 90, featuring a presentation on why a southern bypass would the best route for FDOT to take. SRHS President Vernon Compton cited accidents Highway 90 already has seen downtown and said four-laning 90 would only increase these as well as speeds through the area. Hill addressed traffic speeds saying Highway 90 would not be a four-lane highway, but a road with four lanes. He said max speed through downtown would still be only 25 miles per hour.
The meeting wrapped with Thompson encouraging the owners at the meeting to speak with others along Hwy 90 who were not present and, to contact Kelley, and to attend a public forum through the Santa Rosa County Chamber of Commerce regarding the same issue. 
This article originally appeared on Santa Rosa Press Gazette: Downtown bypass discussed