Domino's Pizza looking to hire 200 employees with upcoming hiring event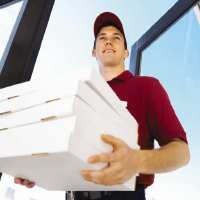 Select Domino's Pizza locations across the Gulf Coast are looking to hire 200 new employees for positions of delivery drivers, pizza makers, assistant managers and general managers for a hiring event scheduled on Tuesday, March 3.
 From noon to 4 p.m. the hiring day event will take place at Career Source, located at 409 Racetrack Road NE in Fort Walton Beach. From 4 p.m. to 7 p.m. several Domino's Pizza locations in Florida and Alabama with a similar hiring event.
·         5369 U.S. Highway 90 in Mobile, Alabama.
·        1145 Gulf Shores Parkway in Gulf Shores, Alabama.
·        3107 E. Cervantes St. in Pensacola
·        9528 Front Beach road in Panama City
According to a press release from Domino's Pizza, 30 locations throughout Pensacola, Panama City and Mobile, Ala. are looking to hire. Those who are interested in attending the hiring event, should bring a resume and references. Representatives from Domino's will be on site to conduct interviews. Job seekers can also apply on line at jobs.dominos.com.
This article originally appeared on Santa Rosa Press Gazette: Domino's Pizza looking to hire 200 employees with upcoming hiring event