DOH: Enterovirus D68 in SRC schools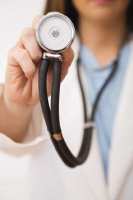 Recently it was reported by the Florida Department of Health in Santa Rosa County a student who resides in Escambia County and attends school in Santa Rosa County had contracted Enterovirus D68. Santa Rosa County Superintendent of Schools Tim Wyrosdick called parents and guardians of students in Santa Rosa County informing them the student was no longer contagious but as a precautionary measure sent home instructions for dealing with respiratory diseases.
Mary Beverly, RS, MPH, public health services manager for Florida Department of Health, SRC, said while parents will be concerned about the virus being within the county school system, certain precautionary measures can prevent a serious illness in a child. Beverly said it is likely the virus has been circulating within the county for some time. Some of those measures include:
• Keeping children home when they are sick and not allowing them to return until they have been symptom free for 24 hours. This applies to adults also.
• Visiting a physician if symptoms such as wheezing and shortness of breath occur
• Coughing or sneezing into elbows and
washing hands as often as possible with soap and water.
Beverly also notes the virus affects adults as well as children, although children seem to react more severely. "Both children and adults can get Enterovirus D68. Some people may have relatively mild symptoms while some individuals may have more severe symptoms. Children with asthma or other immune-compromising conditions are at a greater risk. Parents and teachers should watch for symptoms and report to school health nurses," said Beverly. 
This article originally appeared on Santa Rosa Press Gazette: DOH: Enterovirus D68 in SRC schools