Dog adoption held at Pace PetSmart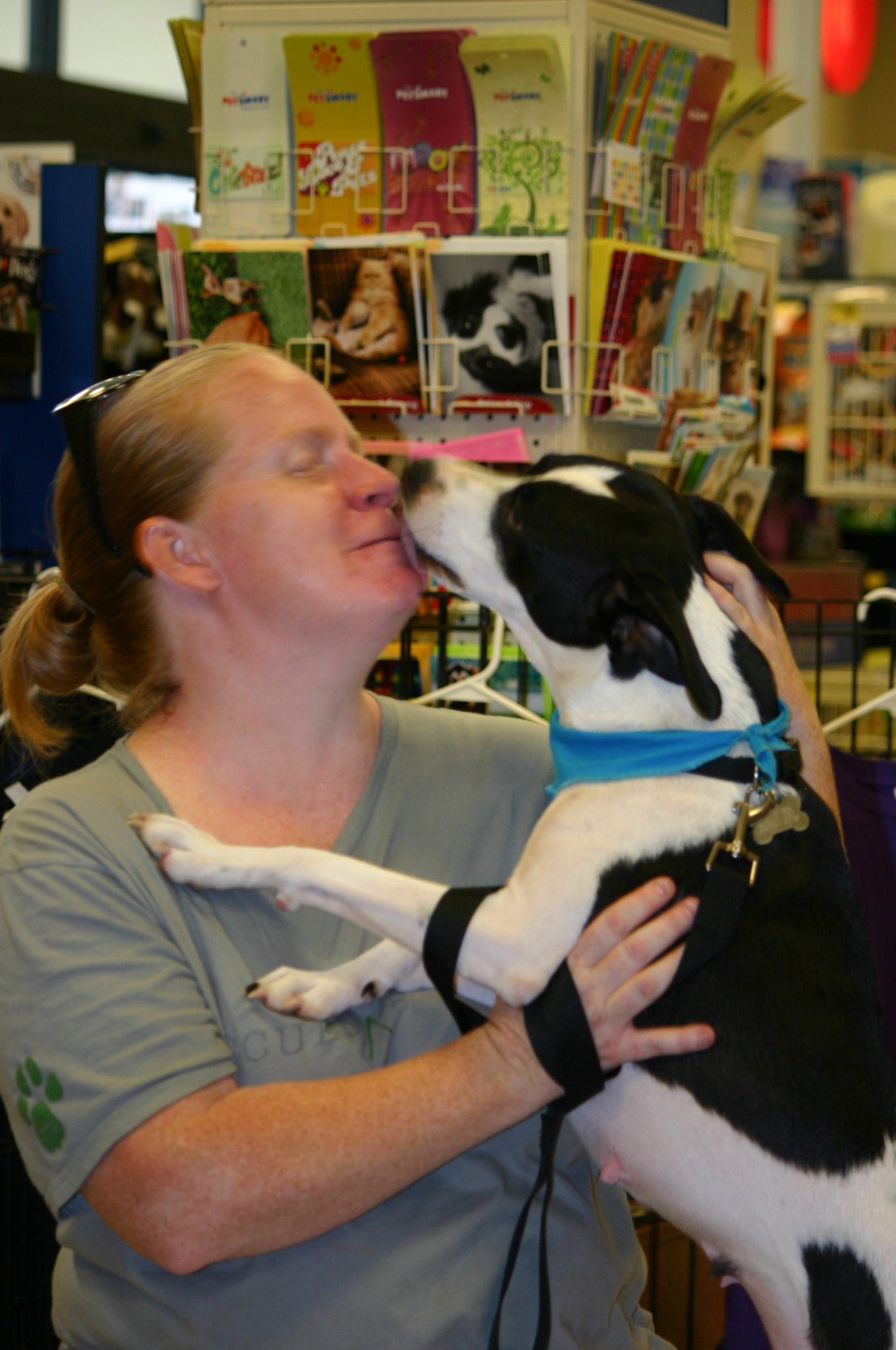 "We are famous for saving the underdog," Jenny Bilbery passionately shared.
Bilbery, a volunteer with Southbark, is extremely knowledgeable about every dog that the all-volunteer, non-profit foster-based organization brought to PetSmart in Pace with the purpose of finding them a forever home.
SouthBark Animal Rescue , saves the dogs that are at the highest risk of being put down by taking them from the shelter, obtaining any medical treatments needed and then placing them in foster homes until a permanent home can be found.
"We are all volunteers," said Bilbery. "We will keep a dog in a foster home for as long as is needed." SouthBark who operates in Northwest Florida, South Alabama and Southeastern Mississippi  is designed to rescue and foster dogs that have overstayed their welcome at shelters, have been abused and or abandoned and are as high risk of being euthanatized.
"Dogs deserve humane treatment too," continued Bilbery. Bilbery who had originally investigated the possibility of volunteering with breed specific dogs realized she was needed to assist the mixed-breeds often referred to as mutts. "These types of dogs are often overlooked, but they are great loving animals," Bilbery said. 
"We are here today to help families find a dog, and the dogs find a family," Bilbery added.
Jack, a Chihuahua, found a new home as soon as SouthBark set up their adoption area in PetSmart. Chihuahuas became very popular after the Taco Bell Campaign. They are very small, patient and good with families. "Jack has a family," remarked Bilbery.
Adopting a dog from SouthBark requires the competition of an application with references and a satisfactory home visit. Upon adoption the dog will be up to date on their shots, spayed or neutered and have started heartworm and flea prevention medication.  There is an adoption fee is $115.00.  
Adoptions at the Pace PetSmart from SouthBark are available two times monthly.
Donations, volunteers and foster homes are needed to continue the mission of SouthBark. "It is all because we want to save the animals," Bilbery said.
This article originally appeared on Santa Rosa Press Gazette: Dog adoption held at Pace PetSmart