Despite cloudy weather, 'Bounce-O-Rama' has successful turnout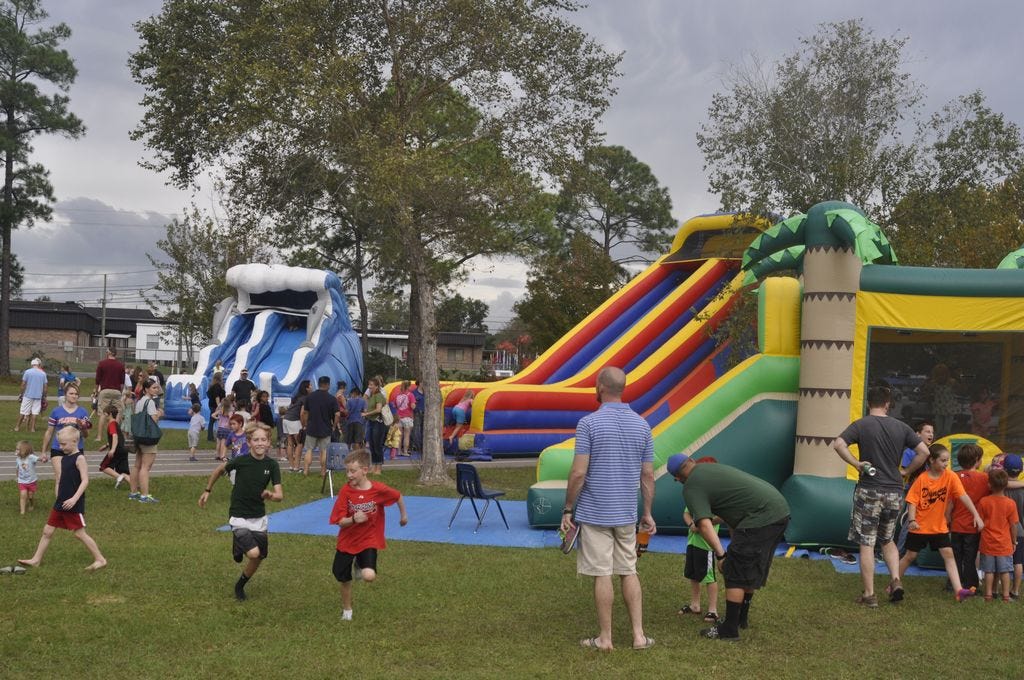 The weather conditions did not keep residents from attending Saturday's 'Bounce-O-Rama' at S.S. Dixon Primary School in Pace. Sponsored by the school's parent teacher organization, the family event featured 10 bounce houses including face painting and more as a fundraiser for new playground equipment and a new school snack program.
Aggie Pabst, the PTO's vice president, said this year's turnout was larger than anticipated.
"We ran out of wrist bands and had to make a couple of food runs," she said.  
The PTO also raffled off more than 100 prize-filled gift baskets during the event which included  passes to popular theme parks and donations from local businesses.
This article originally appeared on Santa Rosa Press Gazette: Despite cloudy weather, 'Bounce-O-Rama' has successful turnout