Counties catch state budget cuts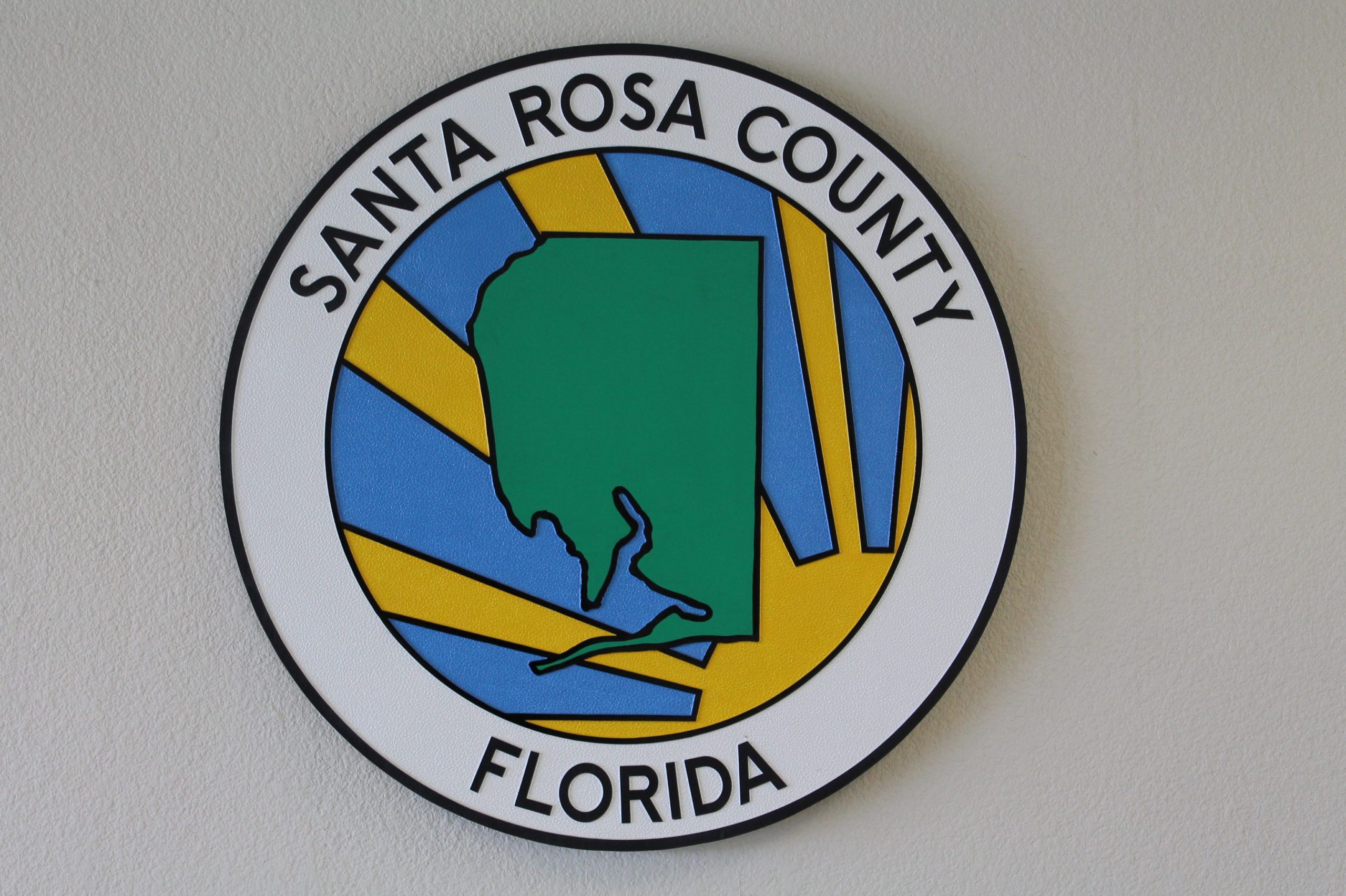 Among local budgetary concerns, Santa Rosa County faces three financial challenges concerning the State of Florida. The first is a 10-year-old struggle over how the state Department of Juvenile Justice and the counties split the costs for juvenile detention. The second issue is a change in how the state bills counties for Medicaid. The final issue concerns a change in how the state helps fund transportation projects. After three years on the job as director of the county's Office of Management & Budget, Jayne Bell described the county's situation as "living on air." SRC Board of County Commissioners Chairman Don Salter said, "As they cut taxes in Tallahassee, they're pushing costs to the counties, where we have to try to find revenue to cut costs. We end up with a black eye."
Department of Juvenile Justice
According to the Florida Association of Counties: "In 2004, the Legislature mandated that counties share in the costs for juvenile secure detention, at which point non-fiscally constrained counties became the primary revenue source for the Department of Juvenile Justice's (DJJ) juvenile detention facilities."
From there, DJJ went a step further, in fiscal year 2008 to 2009, and changed how counties were billed for detention without a change in statute. The sudden additional thousands of days, for which counties were responsible, led to several filing suit against DJJ. According to analysis by the FAC, Santa Rosa County overpaid the state $1,373,078.62.
Santa Rosa County Commission Chairman Don Salter said, "At one time the state paid the cost for DJJ. Over the years, they continued to shift a percentage of that cost to the counties."
Bell said after the state lost the suit, Santa Rosa County and others were supposed to receive a credit against fees, "but they won't let us use it. They need the money to function." She said the county had $300,000 for DJJ in the budget and the state bumped it to $885,000. "We can't. This isn't fair."
Medicaid
Bell said counties used to be charged for Medicaid usage, "but now it's based on enrollment." Instead of counties handling charges for individual Medicaid transactions, the state charges a sum based on the number of citizens signed up for Medicaid.
According to the FAC, "While some counties will see their costs go down or remain relatively stable over the transition period, other counties are expected to experience significant, and possibly unsustainable, growth in their mandatory Medicaid costs."
As Medicaid is the government-run, free to low-cost health coverage program for low-income families and others in need, Bell said the county finds itself in a catch-22. "We're encumbered with that expense and yet if we were an affluent county our enrollment numbers wouldn't be up."
FAC is working on a three percent cap. The association would like the state to protect those counties disproportionately affected by the transition to the enrollment-based formula by establishing a cap on growth in individual county Medicaid costs.
SCOP
The Press Gazette covered the county's growth bumping it into a larger population section and thereby affecting state help for transportation projects. According to Florida statute 339.2818, the purpose of (the Small County Outreach Program) is to assist small county governments in repairing or rehabilitating county bridges, paving unpaved roads, addressing road-related drainage improvements, resurfacing or reconstructing county roads, or constructing capacity or safety improvements to county roads. The statute also sets the population amount at 150,000.
Bell said, "SCOP funds 75 percent of our projects and that's been about $1 million a year, $1.2 million. But even with SCOP, we're falling way short." However, she said, "Even with SCOP funding, we do need to raise gas taxes. We're sharply underfunded for our road projects." She said between 2010 and 2014, the county received over $7 million from SCOP funding. Over the next five years, we'll have over $9 million in road projects for no other reason than safety of our county. It is a risk to public safety when roads are in bad shape,." Note the $9 million comes from the list of road projects SRC Administrator Hunter Walker presented to the BOCC during the Commission Committee meeting April 6.
Salter said, "It's like the old major county roads. Those were state roads and the state mandated the county roads. They assured us the funding would stay but over time they have stopped all funding for those roads."
Funding
According to Bell, the SRC BOCC has worked hard not to raise taxes. She said the county has had three decreases since 2000 and had higher ad valorem taxes in the 1970's.
Bell said, "One interesting thing we get is a racing tax. There are 67 counties and some participate in gambling and some don't. To make things more fair, the Department of Revenue sends to each of the counties about $447,000 and (they) can keep every bit of that, share a portion of it, or give all of it to a municipality or school board. We give half of ours to school board, roughly $224,000."
She said the county is also not heavily leveraged. "I think we have been great stewards of these tax dollars. We have not leveraged. We float one bond and share it with the landfill."
In considering taxes to fight these three fronts, Bell said a sales tax would be more difficult to pass than a gas tax since it would require a referendum. "They're looking at every revenue stream. I think they're trying to look for the most palatable route for citizens whether sales tax or gas tax. They're not going to touch ad valorem."
The good news with a gas tax, Bell said, would be who actually pays it. She said those costs would likely come from gasoline company profits rather than passing on those costs to the consumer. With the amount of travel between the Pensacola area and Santa Rosa County, she said gas companies on both sides want to remain competitive so gas prices would not likely go up if it would mean travelers would choose to buy gas in Pensacola instead of here in the county.
This article originally appeared on Santa Rosa Press Gazette: Counties catch state budget cuts