Council members, Mayor at odds over Hwy. 90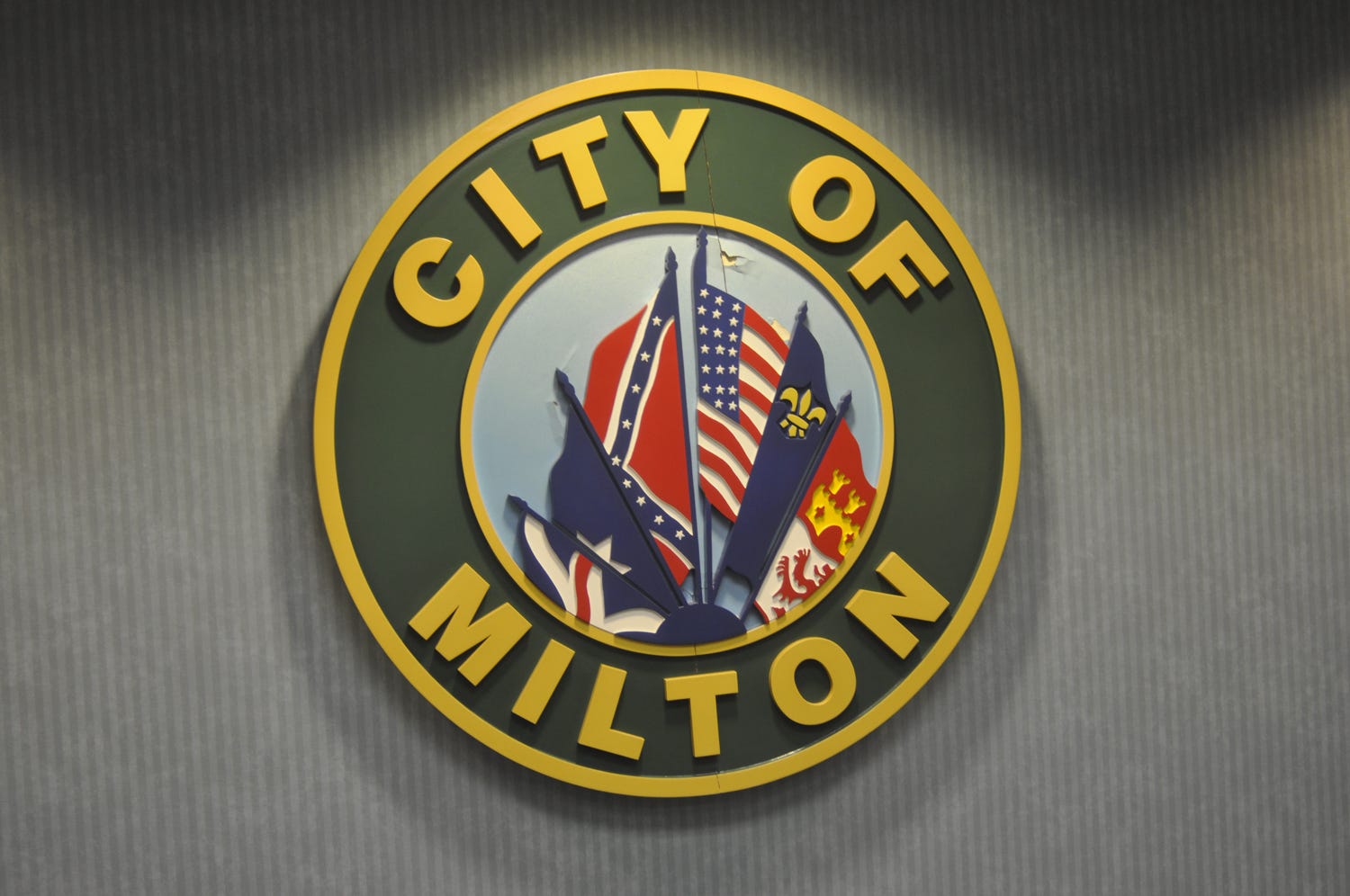 Members of the Milton City Council and Mayor Wesley Meiss shared different views when it came to the Florida Department of Transportation options in order to alleviate traffic congestion along U.S. Highway 90 during Tuesday night's regular council meeting. While Meiss voiced his support for learning more from the Project Development and Environment (PD&E) study along with Council member Alan Lowery, several council members are still in favor of widening the roadway through downtown Milton.
During the Transportation Planning Organization report, Council member Jimmy Messick suggested drafting a letter to the FDOT reaffirming a previous-elected council's stance in support of widening Highway 90.
"I think enough time has passed since the previous council stated its position on the Highway 90 route," Messick said. "This council should reaffirm that position and direct staff to draft a letter to FDOT…and I make that in the form of a motion."
Messick said the previous council recommended Highway 90 be widened rather than supporting an alternate route.
In September of 2014, the council passed Resolution 13.09-14, which stated the council's support for widening Hwy. 90 through downtown Milton, according to City Manager Brian Watkins.   
Meiss said reaffirming the previous council's stance would be "premature" and the council should instead learn more from the PD&E study.
"That is what the PD&E is all about, it's to learn about the different routes and pick the best one that is best for the people in the City of Milton," Meiss said. "I think to reaffirm a four-lane (road) is shortsighted."
 Meiss also shared his concerns regarding the historic structures in the downtown area including the Fisher Hamilton building, the Imogene Theatre among other buildings.
"A majority of the people I have talked to supports preserving our downtown area… all of those buildings are part of our culture and who we are," he said. "If the council wishes to reaffirm that so be it, but I think it's premature. I'm interested in looking at alternatives for the health of our city."
After speaking with FDOT representative Peggy Kelley, Messick said many of the historic structures would not be impacted by the widening option. The only historic building impacted would be the Fisher Hamilton building, located on the corner of Willing Street and U.S. Hwy. 90.
Council member Ashley Lay said the alternate routes would potentially displace homeowners.
"Each route other than Hwy. 90 would displace someone from their home," Lay said. "I cannot support that if there is another option."
With a second from Lay, the vote was passed with one nay vote from Council member Alan Lowery. Both council members R.L Lewis and Marilyn Jones were not in attendance at the meeting.
According to Tanya Branton, a FDOT public information specialist,  said the study is currently in the corridor phase and cannot quantify specific impacts at this time. Branton said additional information will become available as the study progresses.
In an email, Branton said the FDOT study team conducted preliminary meetings with representatives from the First Baptist Church of Milton, Main Street Milton and other organizations to review options and collect information.
"All building alternatives will include widening of U.S. 90 east of the Blackwater Bridge to S.R. 87 (south)," Branton said. "This portion is not expected to require any residential relocations.  However, the study area from Glover Lane to the River could have residential impacts.  Any impacts to properties will be mitigated."
 Branton said the next meeting concerning the PD&E study will happen later this summer of early fall of this year.
"The next meeting will be following the Corridor Report development," she said. "During this meeting, the preliminary analysis will be shown to the public.  This will include business and residential impacts, as well as environmental, social and historical impacts."
This article originally appeared on Santa Rosa Press Gazette: Council members, Mayor at odds over Hwy. 90