Confederate flag rally leads to city discussion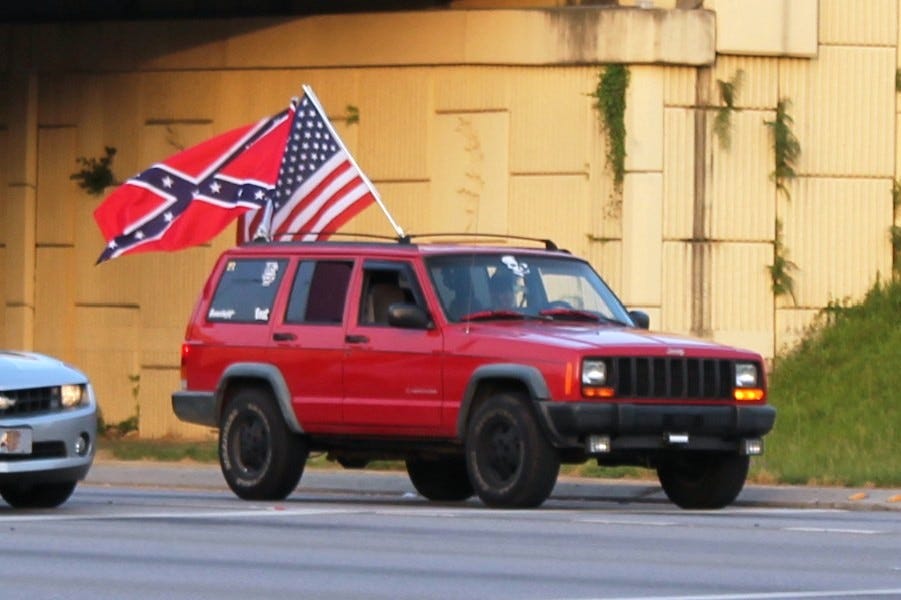 Monday, during the City of Milton Executive Committee meeting, Mayor Wes Meiss of the City of Six Flags asked the council for opinions on removing any Confederate flag from city property and the city seal. After much discussion regarding history and how exactly to replace the city's seal displaying the Confederate rebel flag, Councilwoman Mary Ellen Johnson suggested the council members conduct further research and continue the discussion at a later time.
A June 28 rally at the Kmart in Milton as well as sightings of trucks travelling Santa Rosa County sporting large American and Confederate flags led to a conversation about the Confederate flag with the mayor. Taking a middle of the road approach, Meiss said "It's really a two-way street. As a historian, I see it from two angles. My ancestors on one side are from the south and have pride but as a historian I see it from the civil rights perspective, especially in the African American community. There's a lot of hate. I see it both ways."
Meiss stressed on the phone and in council he has no authority to tell anybody whether or not to fly the flag. "It's their freedom to do so if they wish," he said. While he said the city does have power over what flags are flown over public property, he said no one as of yet has asked him to take it down. Al Brewton went to the microphone, Monday, and did. "My opinion would be to take the flag down from a citizen's viewpoint. You haven't heard from anybody. You heard from me."
While recognizing a connection between the Confederate flag and racial tension, Meiss said, "As a historian, I can point to any flag and tell you stories you wouldn't believe." When the Spanish ruled in Santa Rosa County, Meiss said he couldn't describe the number of deaths of the native Aztecs and Incans. Under the British flag, he said it was the only time the capital building was invaded and burned to the ground in 1812.
Milton City Manager, Brian Watkins, said he's only received one call and it was concerning the fact the flag was missing from Heritage Trail, where Meiss said the only Confederate flags in the city exist on public property. Watkins said he believed the caller wanted the flag flying again. No one on the council expressed a desire to remove the flag and instead left it up to the citizenry.
Keep up with the Santa Rosa Press Gazette for updates on this story. 
This article originally appeared on Santa Rosa Press Gazette: Confederate flag rally leads to city discussion