Conductor calls 'All Aboard' for the Milton Express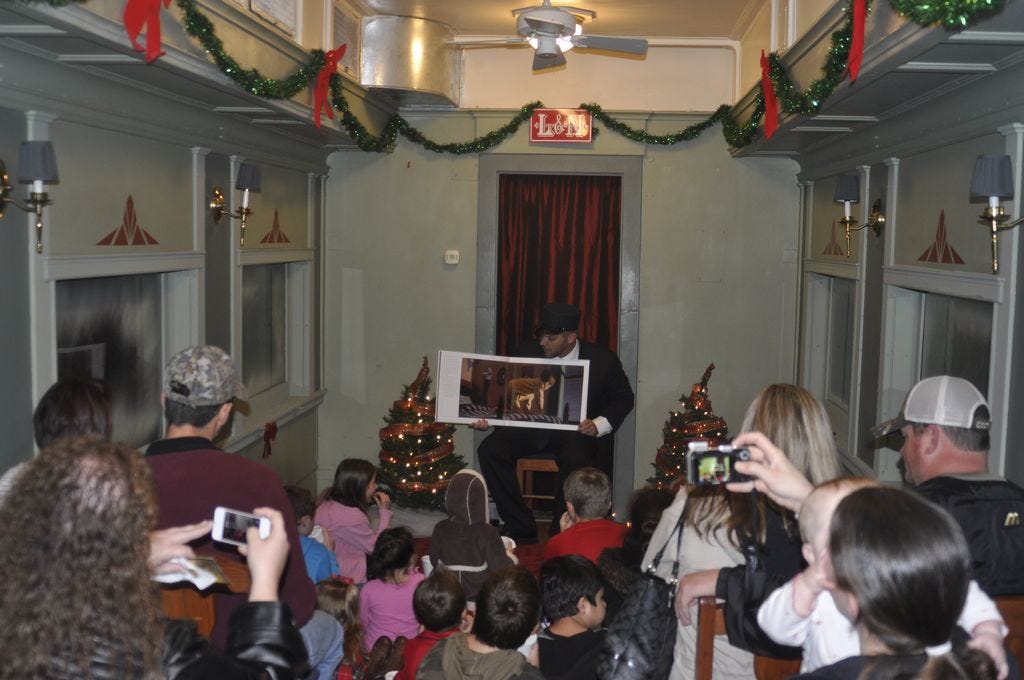 The Milton Express is soon pulling into the station again inviting families aboard for another reading of the classic book "The Polar Express" and a cup of hot chocolate. Having just wrapped the first year of Haunted Woods: Deadly Games, RJ Events returns to the beloved, Christmas-themed event.
Ryan Sanborn, of RJ Events, last year played the conductor who read the story after watching a clip of the 2004 movie starring Tom Hanks. He said nearly 200 visited the railroad museum for the story's reading. Attendees also were able to have their picture taken with Mr. and Mrs. Santa Claus afterwards.
This year's adventure, according to rjeventsllc.com runs November 27 to 29, December 3 to 6, December 10 to 13, and finally December 17 to 23. Tickets are all listed at $15. Contact RJ Events LLC at rjeventsllc@gmail.com or call 333-8993.
This article originally appeared on Santa Rosa Press Gazette: Conductor calls 'All Aboard' for the Milton Express