Community CPR at Milton Fire Department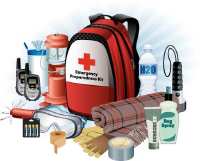 The City of Milton Fire Department will again offer their Community CPR and AED course on Saturday, September 6.  They will also offer their Basic First Aid course the same day.  These four-hour classes will teach students the simple skills necessary to provide basic life support, including recognition of signs of sudden cardiac arrest, heart attack, stroke, and foreign-body obstruction, as well as cardiopulmonary resuscitation (CPR) and defibrillation with an automated external defibrillator (AED).  This program is intended for community members and people who do not work in the healthcare field but are required or just desire to have First Aid, CPR, and AED knowledge and skills.  Students who successfully complete the course(s) will receive certification through American Safety and Health Institute.
The CPR/AED class costs $15.00, and will begin at 8:00 am on Saturday, September 6.   The First Aid class costs $15.00, and will begin at the conclusion of the CPR class.   Both classes will be held in the Training Room of the City of Milton Fire Department, 5321 Stewart Street.  Space is limited. Those wishing to attend should call 983-5430 to reserve a seat.  Pre-payment is requested in order to insure a seat, and to obtain a student handbook to prepare for the class.
This article originally appeared on Santa Rosa Press Gazette: Community CPR at Milton Fire Department