Community Briefs May 21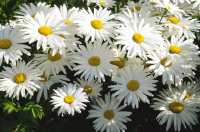 Locklin Family Reunion
The descendents of E. M. Locklin and A. L. Fleming will have their annual family reunion Saturday, June 6 at the Coldwater Horse Stables on Blackwater River State Forest. Bring a covered dish. Dinner will be served at 12 p.m. For more information call Radford Locklin, Jr. at 957-4057.                  
PSC Kid's College
The 25th Annual Kid's College at PSC will begin June 8 through August 14 from 8 a.m. until 4:45 p.m., Monday through Friday on the Pensacola campus. Geared for children 6-12 years old, courses are offered in three age-appropriate categories during one-week and two-week sessions. Cost varies from $29 to $175 per course, depending on selections. For more information call 484-1797.
Milton Garden Club
The Milton Garden Club is seeking vendors for our 3rd Annual Plant and Yard Sale.  Saturday, June 13 from 10 a.m. until 2 p.m.  Setup begins at  8 a.m.  Outdoor ($15) and indoor ($20) spaces available.  Space limited so register early.  Send check to Milton Garden Club, 5256 Alabama Street, Milton FL 32570.  Additional info at 626-2003.
Santa RosaBridges Biannual Rummage Sale
.Santa Rosa Bridges is having a Yard/Rummage Sale on Friday, June 12th from 5 to 8 p.m. and Saturday, June 13th from 7-1 p.m. at Millie's Antiques.  Proceeds from this yard sale go to benefit Santa Rosa County Bridges/Getting Ahead in a Just-Gettin'-By-World Classes.  Please bring donations Tuesday and Thursday through June 11th between the hours of 2 and 4 p.m. to Millie's Antiques on Highway 90 in Milton.
Questions regarding donations should be directed to Jim Marcombe at 623-4678 or by email to jmarcomb@bellsouth.net.
Class Reunion
MiltonHigh SchoolClass of 1985 is holding their 30 year reunion June 26 and 27. This will be two days with three events. For more information regarding the event email Jim Thames at jimthames@yahoo.com for more information.
Pace High School Class of 1980is in the process of planning their 35th reunion to be held in June, 2016. The class needs assistance in locating fellow classmates. For more information please call Cindy Nelson Robinson at redwine384@aol.com, or join the Pace High Class of 80's 35th reunion Facebook page. Deadline for signing up and attend the reunion is June 1, 2015.
This article originally appeared on Santa Rosa Press Gazette: Community Briefs May 21