Community Briefs June 22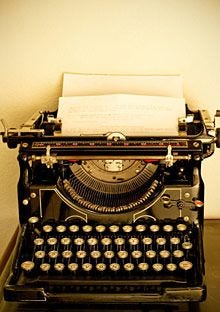 Newcomers Club Meeting
Newcomers Club of Greater Pensacola meets July 8 which follows monthly on the 2nd Wednesday at 9 a.m. at the Pensacola Yacht Club for games and a luncheon/meeting. The $14 cost includes lunch. Newcomers is open to all women who have resided in Pensacola two years or fewer. Monthly activities include a book club, bridge, Bunco, bowling, chef's night out, movie afternoon, and more. Please call Anne Martin at 432-1826 or email famartin39@cox.net for more details. Visit the website at www.pensacolanewcomers.com           
DragonflyArt Gallery
The gallery is hosting a photography exhibit "View through the Lens" until July 6th. A reception will be held Friday, June 26th from 5 to 7 p.m. Finger food and refreshments will be available. Dragonfly Gallery is located down town Milton at 6815 Caroline Street (next to the old Post Office) and is sponsored by the Santa Rosa Arts and Culture Foundation. For more information call 981-1100 or visit  their website at www.thedragonflygallery.org.
PSC Kid's College
The 25th Annual Kid's College at PSC will begin June 8 through August 14 from 8 a.m. until 4:45 p.m., Monday through Friday on the Pensacola campus. Geared for children 6-12 years old, courses are offered in three age-appropriate categories during one-week and two-week sessions. Cost varies from $29 to $175 per course, depending on selections. For more information call 484-1797.
The Republican Club of Santa Rosa County
 The Republican Club of Santa Rosa County's next monthly  meeting and Dutch treat dinner is at Rocco's Italian Bistro 8649 Gulf Blvd, Navarre at 6:30 p.m., Tuesday,  July 7.  The featured speaker will be Santa Rosa County Deputy Sheriff Major Bob Johnson.  Bob Johnson is a candidate for Santa Rosa County Sheriff.  For more information contact Morgan Lamb, president
the club at 939-2409 or email morganlamb@mediacombb.net.
PSC Alumni Association
The PSC Alumni Association is hosting a meet and greet Wednesday, June 24 from 5:30 p.m. until 7 p.m. To RSVP call 475-4822.
Class Reunion
MiltonHigh SchoolClass of 1985 is holding their 30 year reunion June 26 and 27. This will be two days with three events. For more information regarding the event email Jim Thames at jimthames@yahoo.com for more information.
Pace High School Class of 1980is in the process of planning their 35th reunion to be held in June, 2016. The class needs assistance in locating fellow classmates. For more information please call Cindy Nelson Robinson at redwine384@aol.com, or join the Pace High Class of 80's 35th reunion Facebook page. Deadline for signing up and attend the re
This article originally appeared on Santa Rosa Press Gazette: Community Briefs June 22