Community Briefs June 11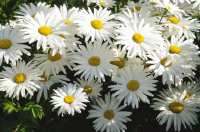 Chapter 566 Military Order of the Purple Heart
Sharon Lane, Chapter 566 Military Order of the Purple Heart will be holding it's monthly meeting on June 20  beginning at 11 a.m.. All Purple Heart recipients, their spouses and lineal descendants are invited and encouraged to attend at 3220 Avalon Blvd., Milton. This is the former Moors. The Ladies Auxiliary will serve a feast following the meeting. For more information call 994-3880.
Newcomers Club of Greater Pensacola meets July 8 which follows monthly on the 2nd Wednesday at 9 a.m. at the Pensacola Yacht Club for games and a luncheon/meeting. The $14 cost includes lunch. Newcomers is open to all women who have resided in Pensacola two years or fewer. Monthly activities include a book club, bridge, Bunco, bowling, chef's night out, movie afternoon, and more. Please call Anne Martin at 432-1826 or email famartin39@cox.net for more details. Visit the website at www.pensacolanewcomers.com           
DragonflyArt Gallery
Starting June 9th, the gallery will host a photography exhibit "View through the Lens" until July 6th. A reception will be held Friday, June 26th from 5 to 7 p.m. Finger food and refreshments will be available. Dragonfly Gallery is located down town Milton at 6815 Caroline Street (next to the old Post Office) and is sponsored by the Santa Rosa Arts and Culture Foundation. For more information call 981-1100 or visit  their website at www.thedragonflygallery.org.
PSC Kid's College
The 25th Annual Kid's College at PSC will begin June 8 through August 14 from 8 a.m. until 4:45 p.m., Monday through Friday on the Pensacola campus. Geared for children 6-12 years old, courses are offered in three age-appropriate categories during one-week and two-week sessions. Cost varies from $29 to $175 per course, depending on selections. For more information call 484-1797.
Jay Historical Society
The Jay Historical Society will meet June 11 at 6:30 p.m. at the Jay Museum.  The speaker for the month will be Mr. Cary Ellis from McDavid, Fl.  Mr. Ellis has a wealth of information to share about the history of Northwest Florida highlighting the Civil War.  Please make plans to attend and hear his interesting and colorful stories.
Boaters Safety Class in Milton
U.S. Coast Guard Auxiliary will offer About Boating Safely at the City of Milton Fire Department on Saturday, June 13th from 9 a.m. until 5 p.m.  The class materials cost $35 per person, or $35 per family (up to 4) sharing a book.  To register for the class; or to request additional information, contact Jerry Damico at 791-1266 or by email: sheriff7007@bellsouth.net.
Milton Garden Club
The Milton Garden Club is seeking vendors for our 3rd Annual Plant and Yard Sale.  Saturday, June 13 from 10 a.m. until 2 p.m.  Setup begins at  8 a.m.  Outdoor ($15) and indoor ($20) spaces available.  Space limited so register early.  Send check to Milton Garden Club, 5256 Alabama Street, Milton.  Additional info at 626-2003.
Santa RosaBridges Biannual Rummage Sale
.Santa Rosa Bridges is having a Yard/Rummage Sale on Friday, June 12th from 5 to 8 p.m. and Saturday, June 13th from 7 until 1 p.m. at Millie's Antiques.  Proceeds from this yard sale go to benefit Santa Rosa County Bridges/Getting Ahead in a Just-Gettin'-By-World classes.  Please bring donations Tuesday and Thursday through June 11th between the hours of 2 and 4 p.m. to Millie's Antiques on Highway 90 in Milton. Questions regarding donations should be directed to Jim Marcombe at 623-4678 or by email to jmarcomb@bellsouth.net.
Pace Area Chamber of Commerce
The Pace Area Chamber of Commerce is holding its monthly breakfast Tuesday, June 16 at Oops Alley at 7:30 a.m. The cost of the breakfast is $8 per person. Please bring a guest. For more information call 994-9633.
Healthy Start Coalition of Santa Rosa County
The Healthy Start Coalition of Santa Rosa County, Inc. will have a general board meeting on Monday, June 15 at 4 p.m. at the Healthy Start office located at 5505 Stewart Street. All meetings are open to the public. For further information, contact the Healthy Start Coalition at 626-6751.
Piecemakers Quilt Guild of Milton
The Piecemakers Quilt Guild of Milton will meet on the 4th Monday, June 22 of this month.  The meeting begins at 9:15 a.m. at the Santa Rosa Library at 5541 Alabama St., Milton.  The meetings are open to any one interested in quilting and joining the Guild.  On the second Monday there will be a short program following the business meeting.  If you have any questions email Piecemakersmilton@yahoo.com or contact Lane at 686-2826.
Santa Rosa County Democratic Women's Club
The Santa Rosa County Democratic Women's Club will meet Monday, June 22 at the Navarre Library, 8484 James M. Harvell Road, in Navarre.  The event will begin at 10:30 a. m.  Linda Young, Executive Director of the Florida Clean Water Network, will be the speaker.  She has over 20 years of experience working with environmental issues.  For additional information, please contact Trish Hansen at 261-5662.
PSC Alumni Association
The PSC Alumni Association is hosting a meet and greet Wednesday, June 24 from 5:30 p.m. until 7 p.m. To RSVP call 475-4822.
Class Reunion
MiltonHigh SchoolClass of 1985 is holding their 30 year reunion June 26 and 27. This will be two days with three events. For more information regarding the event email Jim Thames at jimthames@yahoo.com for more information.
Pace High School Class of 1980is in the process of planning their 35th reunion to be held in June, 2016. The class needs assistance in locating fellow classmates. For more information please call Cindy Nelson Robinson at redwine384@aol.com, or join the Pace High Class of 80's 35th reunion Facebook page. Deadline for signing up and attend the reunion is June 
This article originally appeared on Santa Rosa Press Gazette: Community Briefs June 11