CARE of SRC and Animal Shelter on same page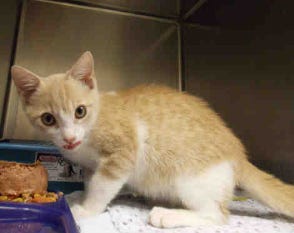 Local residents are talking and trying to find a way to assist the Santa Rosa County Animal Shelter (SRCAS) in finding ways to increase the adoption rate.  A concerned resident, Melissa Miller has organized a Facebook site called CARE (Citizens for Animal Rights Enforcement) of Santa Rosa County, FL.  It's goal is to help the shelter with volunteering, education, networking, and awareness.  Miller says one of the main goals is to bring awareness of adoption and to prevent abuse. 
"On the page I focus on making sure the shelter animals are seen, shared, and networked, while bringing awareness to the need to adopt and save a life, while also gaining support from those who want to see change in our county," says Miller, "We would like to see more kittens and puppies adopted, as of now because of lack of vet care and being to young to spay or neuter, this has been a difficult thing to accomplish, we would like to change this."
Santa Rosa County Animal Shelter Director Dale Hamilton says the shelter's  main goal for next year is to increase adoptions.  "We are trying to develop a low cost adoption program by having the animals spayed or neutered before they are  put up for adoption. We would be using the donated funds from our Partners For Pets fund to pay for the spay or neuter.  This would also make the adoption process easier for the public," says Hamilton, "We are also trying to get a better volunteer program in place. We will be accepting applications for this once we have the changes approved."
Hamilton says currently, the public can help by making a donation to the Partners For Pets fund. Those monies will be used for the spay and neuter program for adoptions.
This article originally appeared on Santa Rosa Press Gazette: CARE of SRC and Animal Shelter on same page