Camp Fire Offers Nature Camp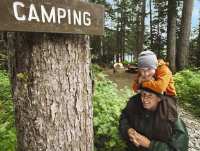 Summertime is here and children are looking for fun things to do.  Join the fun at Camp Fire Gulf Wind's WILD & WISE Safari camp.  Space available for July.
Parents, register your children today for a nature adventure, offered at three locations: Century, Milton and Pensacola State College. Each week campers will explore different environmental themes like Flying WILD and Aquatic WILD. Weekly camps run through August 14th.  Register for one or more weeks.  Weekly rates start at $85 per camper at Century and Milton and $100 per camper at Pensacola State College.
Environmental Camp (fun, weekly themes) Ages 5-12 years old
Additional registration or activity fees may apply.
Camp hours are 7 a.m. until  5:30 p.m. (6:30 a.m. until 5:30 p.m. at PSC Center)
Visit the Camp Fire website for more information at http://campfirekids.com or call 476-1760.  Email questions and registration forms to info@cfgulfwind.org.   
This article originally appeared on Santa Rosa Press Gazette: Camp Fire Offers Nature Camp