'Bug' producers aim to raise mental health awareness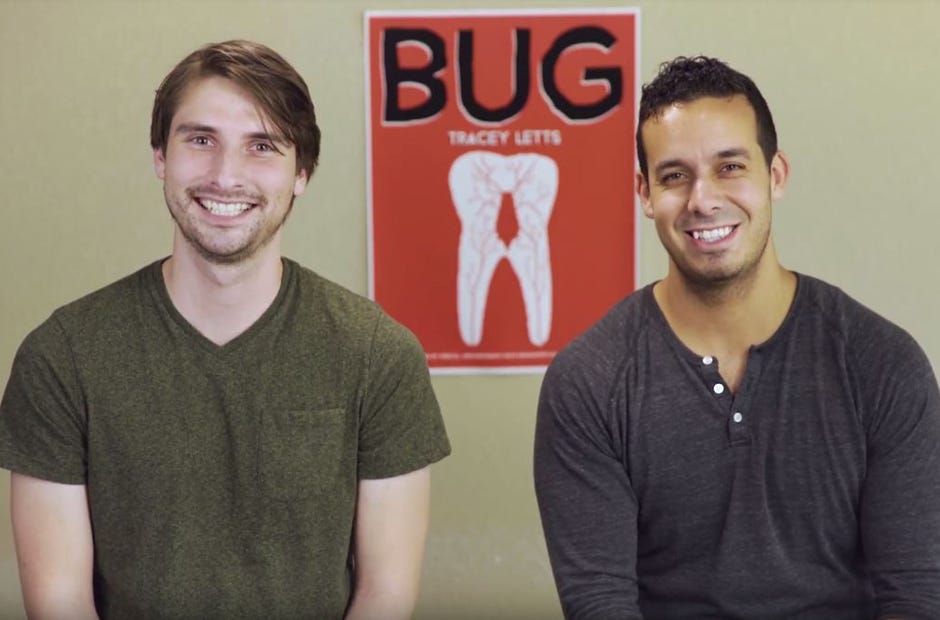 PENSACOLA — Chris Jadallah from Pace High and Kyle Golden from Gulf Breeze High will present the play "Bug" by Tracey Letts. Jadallah is the co-director, producer and marketing director; Golden is the co-director and lead actor.
Letts' play is about an isolated, divorced waitress, Agnes, who develops a relationship with a mysterious drifter, Peter.
"Things quickly dive deep into paranoia, fear, and twisted psychological motives, and conspiracy theories," Golden says in a video on the play's GoFundMe page at www.gofundme.com/help-us-bring-bug-to-the-stage.
Due to the cost of renting Pensacola Little Theatre, set design and builds and insurance, the two turned to GoFundMe to raise $5,500.
"Everyone working on the play is a volunteer," Jadallah said. "We are not trying to make any money. We are just trying to break even."
The play is more than about creating art for Jadallah. He wants to encourage people to seek help for mental and emotional problems.
"I don't believe in art for the sake of art," he said. "There's a benefit for all to speak to an unbiased third party…People don't know how to manage their emotions. It's not something you're taught."
Jadallah started getting control of his anger through help from a therapist, he said.
"The past couple of years I've been learning it's not wrong to feel angry or feel sad or depressed," Jadallah said. "What is wrong is not handling it properly."
Jadallah studied film and marketing at the University of West Florida, where he became friends with Golden. However, it was his time in the WPHS television broadcasting program at Pace High where he said he learned the most about filmmaking.
"I learned more there than I did in college," Jadallah said. "We did some serious (public service announcements) but most of the time it was funny stuff, satirical short films … It was way better than anything in college. I learned so much there. A lot of the same jokes and beats in comedy I still use today. That was a turning point … I can't speak highly enough about WPHS."
Showtime for "Bug" is 8:30 p.m. Nov. 29 through Dec. 2. Tickets, $16, are available at www.eventbrite.com/e/bug-by-tracey-letts-tickets-38882715248.
This article originally appeared on Santa Rosa Press Gazette: 'Bug' producers aim to raise mental health awareness