Beware of tag-renewal website charges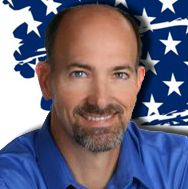 Santa Rosa County Tax Collector Stan Nichols has a warning for anyone renewing their vehicle registration online. He said those running a search for a phrase like "tag renewal Florida" may find an advertisement for a private company as the first result offering to process vehicle registration renewals. The problem, he said, is the roughly $25 processing fee they charge on top of the standard renewal fee. Nichols said citizens wouldn't have to pay this when using the county tax collector's website at www.srctc.com.
After running a search through Google for a phrase like the one mentioned above, the first result will likely be an advertisement. On Google, ads have a bright yellow box next to them with "Ad" written in white. Ads through Yahoo only appear in bold compared to standard search results. Bing shows "Ad" as well in dark grey text.
Nichols said the problem is so widespread every tax collector office in the state received complaints from residents discovering they paid more to renew their tags than they've paid in the past. Nichols is the treasurer for the Florida Tax Collector's Association and said at every meeting they discuss residents who have complained of discovering these charges.
 "Victims are just not familiar with how Google ads show up. It's clear it's a paid advertisement. People need to be aware if they do a generic search, the first (result) will be a paid ad, which is not the appropriate website. The best thing is, if you can't remember (the tax collector's website), Google Santa Rosa County tax collector," he said.
Residents may not understand companies advertising online are not affiliated with the state or local government, Nichols said. They are likely utilizing the same private tag agency the government utilizes to gain access to state records. He reiterated these companies are not doing anything illegal, but with so many people complaining about the extra cost, he wanted to let the public know they can renew their tags directly through the tax collector's website for only the standard renewal cost without the extra fees private companies charge.
These fees, Nichols said, can add up for those with multiple tags to renew. "If they're renewing two to three tags, that could amount to $75…Most people who are duped don't realize it." While these websites, Nichols said, disclose the additional fee itself before customers make the payment, he said they do not mention users wouldn't have to pay the additional fee on the government website. While these websites may advertise "a fast alternative to the state," Nichols said www.srctc.com is no less difficult to use.
This article originally appeared on Santa Rosa Press Gazette: Beware of tag-renewal website charges