Bagdad First Assembly of God hosting Revival with the Shepherds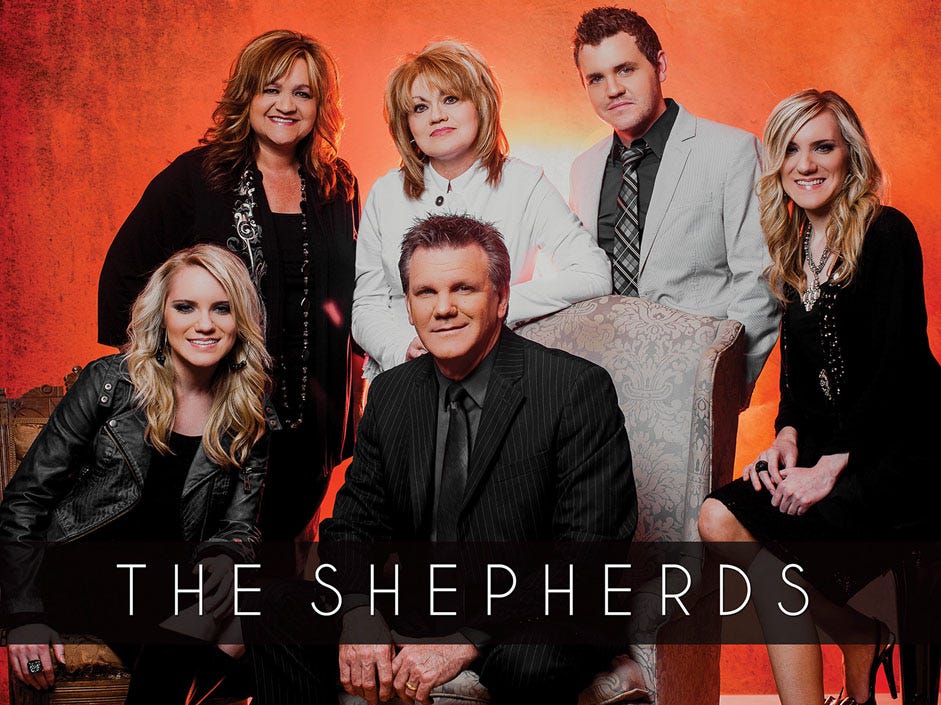 Jan 23rd though Jan 26th, Bagdad First Assembly of God will be hosting a Revival with The Shepherds.   The name "The Shepherds" has become synonymous with Gospel Music and Revival ministry. In the early 90s the group was formed out of Sandersville, GA and has turned into a mainstay in Gospel music.
Their true family harmony and added youthfulness create a unique vocal blend with a progressive sound that is re-defining gospel music for future generations. Although their roots are primarily Southern Gospel, The Shepherds latest recording features a variety of styles in Christian Music that seem to be connecting with a diverse group of audiences.
The Shepherds perform mostly original material written by group member Debra Shepherd. Debra has not only become a respected writer for The Shepherds, but has also had many songs to be released nationwide and into other countries such as: Ireland, Honduras, Africa, and Russia.
Many mainstream southern gospel artists have also recorded her songs including, The Freemans, The McKameys, The Hoppers, The Hoskins Family, The Inspirations, and The Kingsmen, just to name a few. Some of the songs made popular by The Shepherds that have reached national chart status include: "A Friend of God", "It'll Be Hard Not Cry," "A Black Heart," "On My Knees," "I Am Here," and their signature song "There's A Miracle In The Making."
Quint Shepherd is also a dynamic preacher.  He is an ordained Bishop with the Church of God, and his sermons have been featured on Christian Television around the world.  Bagdad First Assembly of God would like to invite you to come out and be a part of this great revival. Come expecting a move of God.
 Bagdad First Assembly of God is located at 4513 Forsyth Street Bagdad.  Doors will open at 6 p.m. nightly and the service will begin at 7 p.m. Jan 23-25 (Thursday – Saturday) and 10:45 a.m. Sunday morning Jan 26th.For more information contact the church at 623-8906
This article originally appeared on Santa Rosa Press Gazette: Bagdad First Assembly of God hosting Revival with the Shepherds