Baby Ezra makes timely arrival at SRMC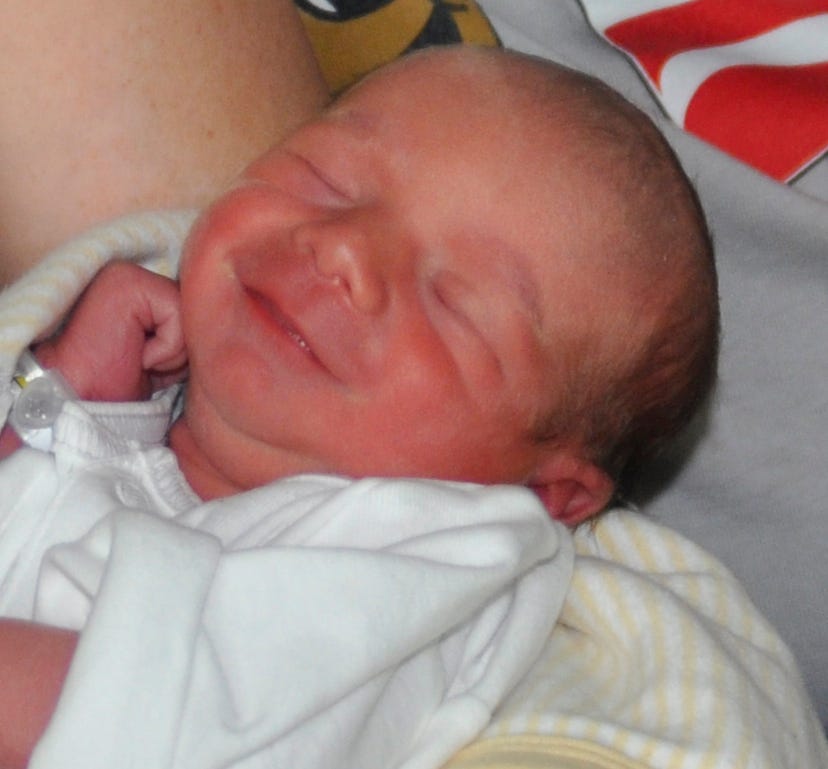 The New Year's baby, Ezra Whyatt Campbell, born at 10:30 a.m. at Santa Rosa Medical Center, is the caboose of the family.  He's the youngest of five and seems to be fine with that.
Ezra is the son of Matthew Campbell and Stephanie Pickard.  He weighed in at 5 lbs and 3 oz., and 18.5 inches long. 
Dr. Sue George delivered the baby without complications.  Mom says she and her son are doing fine.
Members of the Santa Rosa Medical Center Auxiliary presented the family with an array of baby products, ranging from bottles to blankets.  Aleta Hoodless, director of Community Marketing and Volunteer Services for Santa Rosa Medical Center, says the auxiliary brings in gifts for the first baby born at the medical center by donation for the annual event.
This article originally appeared on Santa Rosa Press Gazette: Baby Ezra makes timely arrival at SRMC