Aviation industry gaining ground in SRC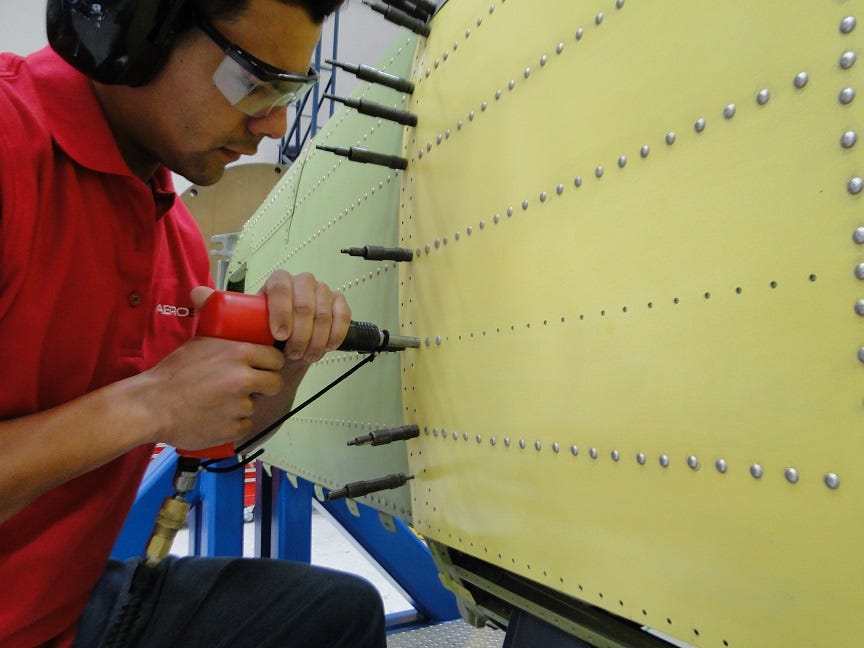 Santa Rosa County Public Information announced Aerosync Support, a helicopter MRO (maintenance, repair, and overhaul) as the secret identity of Project Airwolf, the company the county designated as a Qualified Target Industry Business last October.  Meanwhile, Economic Development Office (EDO) Director Shannon Ogletree said another company, TPR Systems Inc, quietly moved into the Santa Rosa Industrial Park. TPR, which handles turbine parts repair as well as machining and manufacturing, arrived in May of last year.
"Aviation is on the forefront," Ogletree said. "The trend of [companies in aviation] is on the rise."
Ogletree said TPR wished to have a softer entrance into SRC than Aerosync after moving from Pensacola. TPR's website now lists Milton as its headquarters. Ogletree said the company is bringing 15 to 20 people into the area.
Almost next door to TPR, Aerosync anticipates creating 25 jobs at an average salary of $60,000. The company purchased the former West Coat Metal Roofing building and is making a capital investment of over $1.75 million to the facility. As a QTI business, Aerosync will receive $100,000 in tax refunds representing the 20 percent coming from the county, in exchange for the high-wage jobs it's bringing.
Aerosync provides global on-site labor support for Bell and Sikorsky helicopter products. They service both commercial and military markets, specializing in depot level upgrades and modifications with heavy or crash damage repairs. In addition, Aerosync designs and builds precision tooling and aircraft support equipment specialized for the aerospace market. The new facility in the Santa Rosa Industrial Park joins the company's locations in Wichita, KS and Bogotá, Colombia.
Greg Bartlett, president of Aerosync said many factors brought them to Santa Rosa County. "There is a large aerospace market in both commercial and military sectors that are in need of the services we offer. Milton and the Santa Rosa Industrial Park is a great location for us with room to expand as future demands increase. We are very excited about being here and look forward to employing many talented folks in this area."
Ogletree said he met with Aerosync  around Christmas of 2013. "It's taken about 13 to 14 months to bring this along, probably one of the fairly qick ones we've seen." He said Aerosync was considering a few opportunities, Miami and a location in Kansas, when the building came open.
With 10 out of 16 aviation and aerospace projects in the pipeline, according to Ogletree, Santa Rosa County continues to prove exceptional in those industries. He said, "With Airbus and the military and everything starting to come together, we get a lot of looks from those companies." SRC can look forward to Aerosync's promised jobs to become available in about 30 days time.
This article originally appeared on Santa Rosa Press Gazette: Aviation industry gaining ground in SRC