Bledsoe, a couple of decades older, moved to Milton from California where, among other things, he had managed a cemetery. He soon volunteered to manage the historic cemetery in his new hometown.
"Sometimes he could be a little opinionated," Jorgenson said. "Sometimes he could be a little cantankerous if you differed with that opinion. He was strong-willed and strong-minded; he was a Marine all his life, and he'd let you know that."
A Marine and a patriot, he was known to cherish the U.S. Constitution and the Declaration of Independence, and to carry hundreds of pocket-sized copies in his car to distribute when he heard either document misquoted.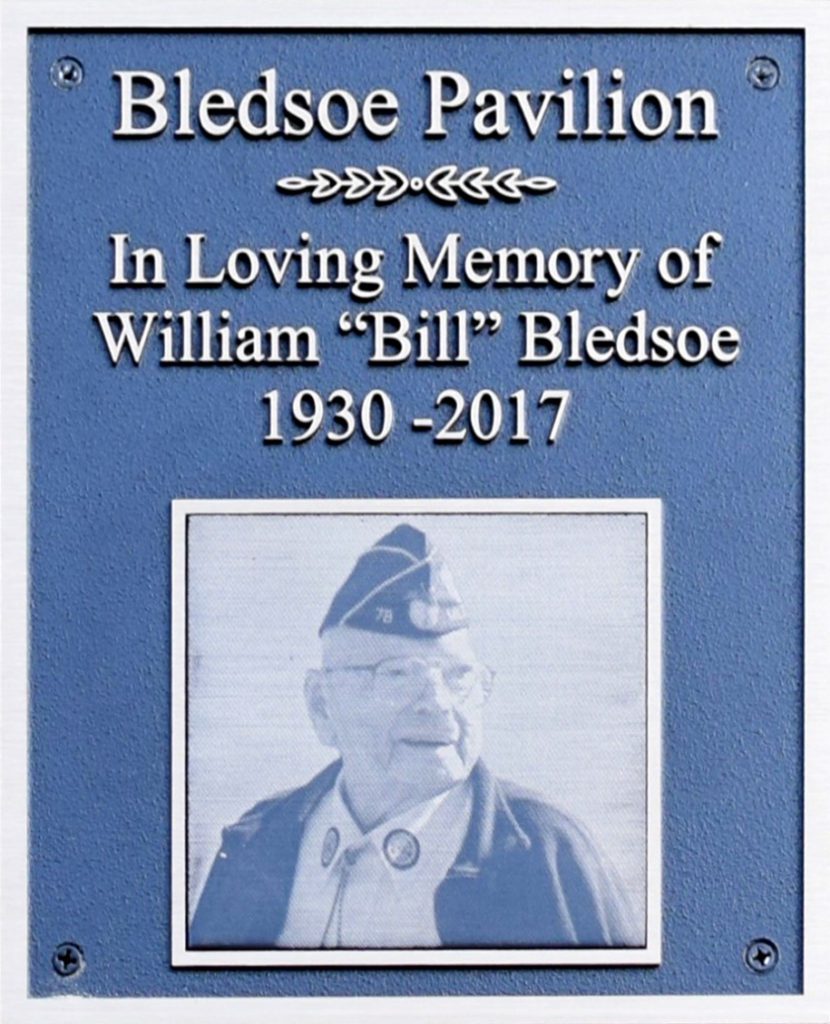 More than their debates, though, Jorgenson remembered Bledsoe's sense of humor and his commitment to his community.
"He would give of himself and give of his time," Jorgenson recalled at the dedication ceremony Thursday, Jan. 19. "I don't know of anyone who more deeply loved what they were volunteering to do, and it usually was not a real fun subject: 'What do you do?' 'I manage a cemetery.'"
Bledsoe died in 2017; he was 87. Bledsoe moved to Milton from Long Beach, California, after his wife died in 2000. He served 12 years as a U.S. Marine, was a postal worker for 30 years, a history teacher and pastor and managed Sunnyside Cemetery in Long Beach. It didn't take long for former City Manager Brian Watkins to recruit him to manage the Milton Historic Cemetery.
Christie Haarman, who became cemetery manager after Bledsoe's death, approached Jorgenson with the idea of building a pavilion to honor Bledsoe's memory. She peeled away paper covering a metal plaque featuring Bledsoe's photograph and the dates of his birth and death.
Mayor Heather Lindsay, an attorney, was unable to attend the dedication because of a work commitment; Mayor Pro Tem Casey Powell represented the City Council.
"We can give a lot of things in our lives," he said. "We can give money; we can give our support; we can pray for folks … but the most important thing we can give is our time. Mr. Bledsoe spent his life giving his time for his community, for his country, and for his family, and it's very fitting that we remember him."
The Bledsoe Pavilion creates a permanent, central location for graveside services, according to a city media release.
The structure, assembled by city employees from a kit at a cost of about $25,000, will provide shade and weather protection.