An environmentally-friendly guide to gifting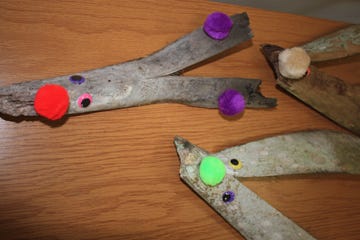 Finding the perfect gift for everyone on your list can be stressful and costly, not to mention the effect all those plastic toys and electronics have on the environment. This year, try something different by going green for the holidays. Use these green gifting tips and ideas to find exactly what you need this holiday season.
•         Use recycled materials. Instead of creating waste for the landfills, create gifts out of recyclables. Everyone has a few items lying around the house waiting to be turned into presents. For example, have any old wine bottles? Turn one into a planter for your loved one with a green thumb. Recycling shouldn't be relegated to putting cans, boxes and bottles in a bin. Find a fun way to recycle that you can share with the family.
•         Opt out of wrapping paper. Over the last year more than two million tons of paper went to Florida landfills. Try using eco-friendly alternatives such as old maps, newspaper comics or calendars to wrap gifts this year. You can even go a step further by gifting with reusable grocery bags.
•         Support those who protect the environment. If you love the outdoors, buy a Florida Park Service State Park Annual Pass for your fellow adventurer. The passes cover the entrance to Florida State Parks for the entire year, and are cost effective. Besides supporting the environment, this gift will encourage your family and friends to enjoy Florida's state parks and trails.
•         Buy local. For holiday treats this year, buy products from local growers. Local honey, jellies and jams can serve as a delicious addition to the season. By supporting local growers you reduce the impact shipping and packaging has on the environment. Also, eating locally-grown food is beneficial for your health and preserves open space in your region.
•         Use local treasures. Remind your friends and family of Florida's natural beauty by sharing local treasures with them. Get the kids involved by making a bird feeder out of a pine cone. Find a large sturdy pine cone in the yard, coat with peanut butter and sprinkle with sunflower seeds. Hang from a tree to watch the birds enjoy their own holiday feast.
The holiday season can be overwhelming. This year, take the time to enjoy being with loved ones – go on walks, organize picnics and spend time outside to make the holiday special. Remind friends and family of the importance of preserving the environment. Whether you enjoy fishing, hiking, camping, kayaking, swimming or just walking on the beach, taking a small step toward preserving the environment goes a long way.  
This article originally appeared on Santa Rosa Press Gazette: An environmentally-friendly guide to gifting