Allentown man seeks kidney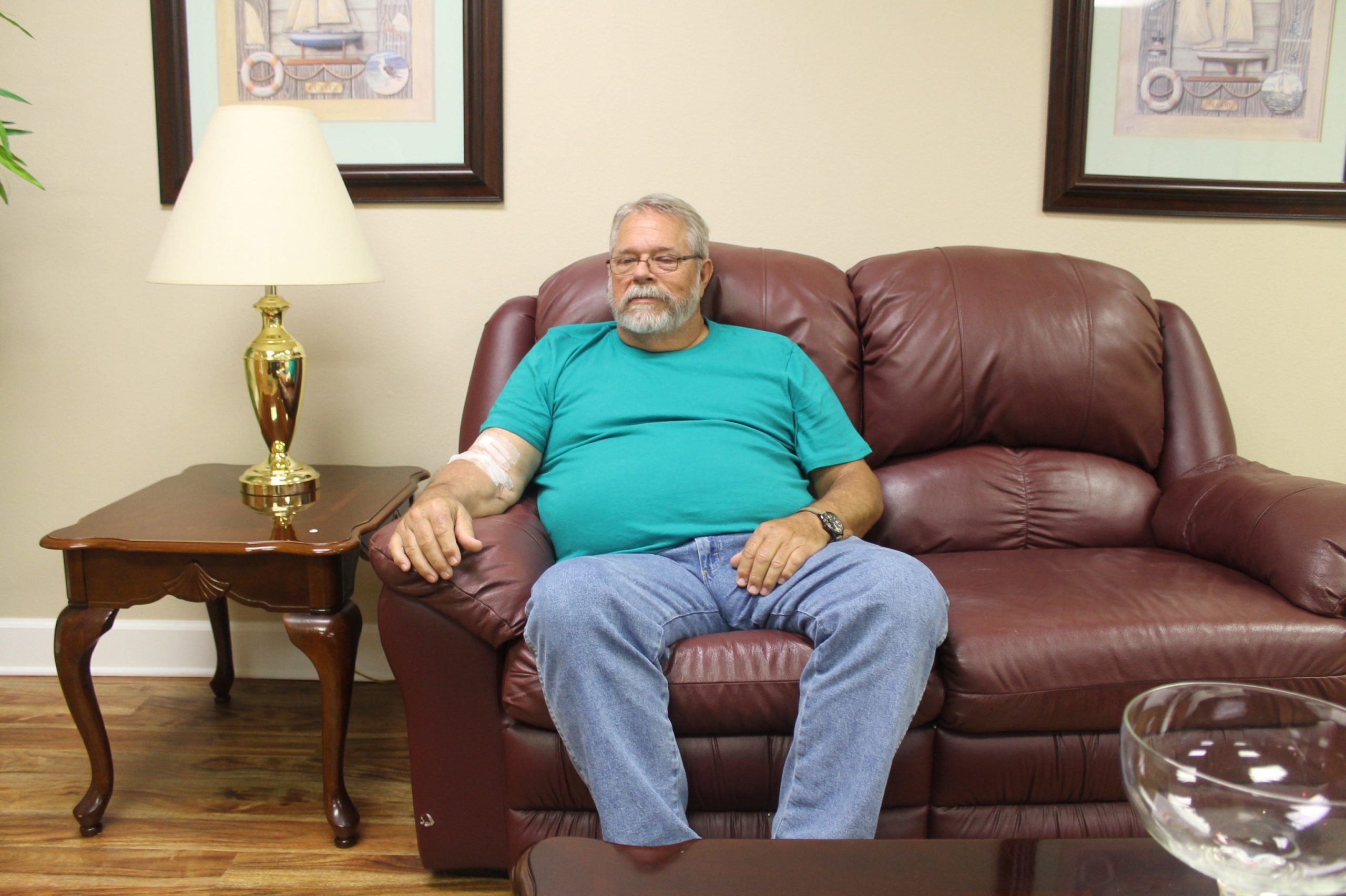 ALLENTOWN — Wyatt Patterson has been on dialysis for two years and needs a kidney donation. 
The problem is the Allentown resident no longer qualifies for a donation on the waiting list; he needs someone to donate a kidney directly to him or in his name.
The Mississippi native moved many times as a child due to his father's service in the Army, he said. Patterson himself spent four years in the Army starting in August of 1964, he said.
He worked at Naval Air Station Whiting Field in electronics, servicing radar and landing systems. 
"That's why my email (address) is: 'Radar Doc'," he said, adding he retired in 2009.
Patterson has two grown children, Danny Patterson and Jonie Miller, and a wife of 13 years, Gayle.
For the last two years, the disease attacking his kidneys required him to go through dialysis, the process of a machine removing impurities from his blood since his kidneys no longer can.
"I've got to be in there three times, Monday, Wednesday and Friday every week," he said. "Today was a low drain day," he said, during a March 31 interview. "They only took 5.7 liters of fluid…When poison builds in you from not filtering, you get to feeling bad, feeling sick. When you look forward to having needles put in your arm, things are getting bad," he said.
Patterson said his lifestyle has changed in recent years.
"How long can I continue like this? I don't know for certain," Patterson said. "We got rid of a nice camper because I couldn't handle it. My whole lifestyle changed. We've got some livestock. I have trouble maintaining our place out there. I'm unable to get out and do much. I might walk into the grocery store and feel pretty good and before I get out, I'm holding on to the cart because my strength is gone. 
"Sometimes my strength leaves really fast. We went to Sunday school a couple weekends back and just walking up steps to our class is a pretty good struggle. Then it's difficult to make it back to the car. I don't have the strength to walk to the sanctuary. I used to be able to walk that distance but it's really bad."
Patterson said he was on the waiting list through the University of Alabama Birmingham Hospital but came off when he turned 70.
A UAB spokesperson said age alone doesn't necessarily disqualify someone from being eligible to receive a transplant but it is a factor.
Two things are in Patterson's favor despite being off the list, he said.
For one, he has AB-positive blood.
"So anybody's blood works for me," Patterson said.
Those with AB-positive blood may receive blood transfusions from any blood type, according to the American Red Cross.
Second, Patterson could potentially become part of UAB's kidney chain.
Paula Kok started the kidney chain by offering to donate a kidney to a stranger, according to UAB's kidney chain website, www.uab.edu/kidneychain.
"Kok's kidney went to a woman in need from Shalimar, Fla. That woman's daughter gave her kidney to a recipient from Mobile. And the Mobile recipient's friend gave to a woman from Quinton, Ala. One day, six surgeries, three lives changed," a video on the website said.
"As soon as they've got a live donor, they'll check the pool in surrounding states. Then they'd take care of me then find somebody that needs it," Patterson said.
If someone wants to donate a kidney, Patterson said the first thing to consider is one's health.
"First, they have to know if they have high blood pressure or if they're diabetic," he said. Those are two of the health problems that disqualify a donor, according to Patterson.
The next step for the potential donor is to talk to his or her doctor before going on to blood tests and further screenings, according to Patterson.
Call Wyatt Patterson at 572-4757 if you are interested in donating a kidney.
This article originally appeared on Santa Rosa Press Gazette: Allentown man seeks kidney