Albert Maddux to celebrate 105th birthday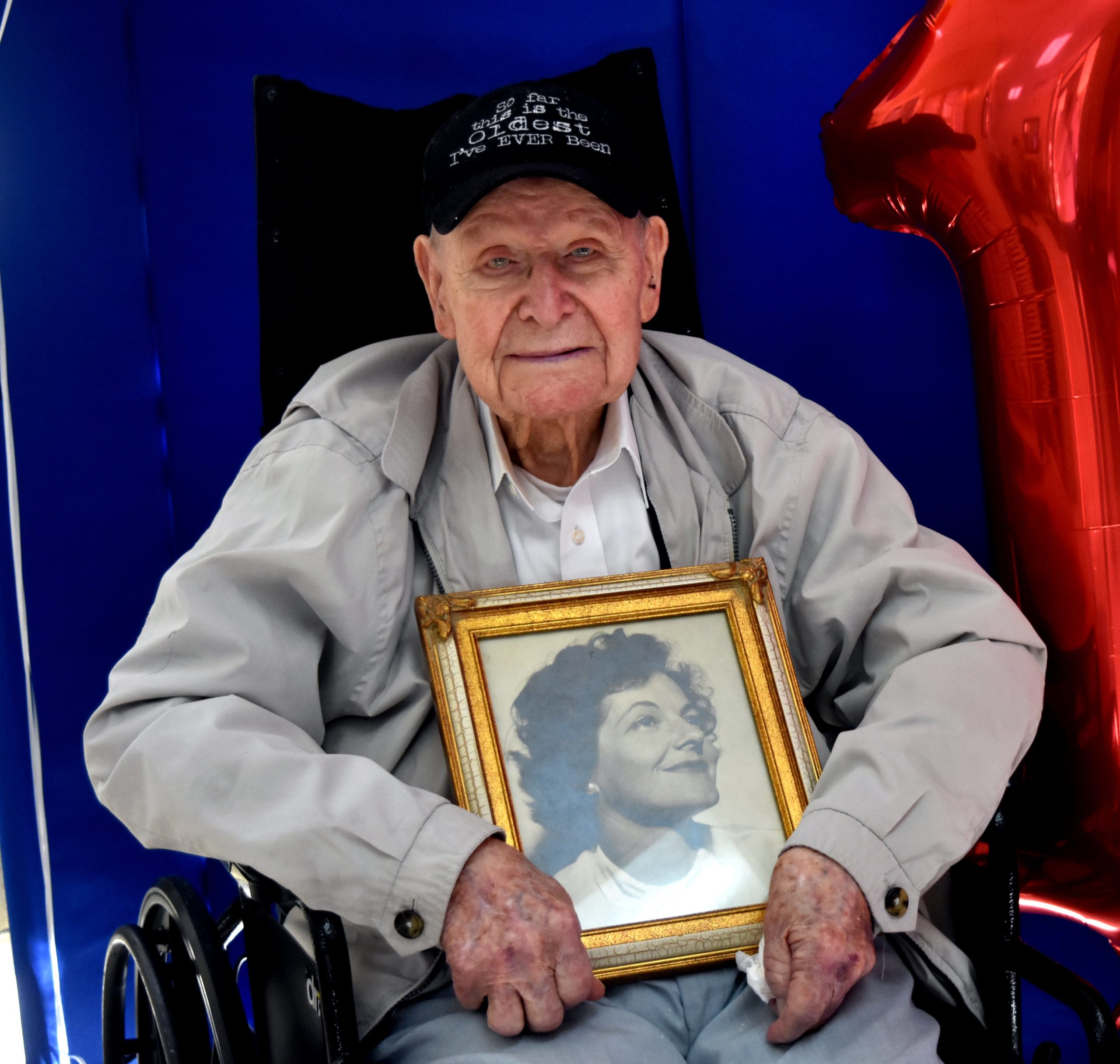 MILTON — Albert Maddux was born in an upstairs apartment in Pensacola. Over a century later Maddux finds himself living at Sandy Ridge Health and Rehabilitation in Milton, only 13 miles from his birthplace. On Dec. 8, he will celebrate his 105th birthday.
"He is a favorite with all the staff," says Holly Stewart marketing and admissions director at Sandy Ridge.
Maddux is a spry 104, a great conversationalist with a sharp memory. He was wearing a black baseball cap given to him by his 97 year-old brother Ellsworth "Boots" Maddux that says "So far this is the oldest I've ever been."
"I see people that died all around, I just got lucky," Maddux said, cautiously explaining his longevity. However, once he got comfortable the reason for his long life became more colorful.
"I don't smoke, I don't drink and I don't run with wild women," Maddux said with a chuckle.
Maddux described his life through the years. How his earliest and most significant memory is the death of his father when he was six-years-old. His family moving to Oregon when he was 10, eventually returning to 1522 Strong St. and his graduation from Pensacola High School.
Maddux described seeing a car for the first time in his life when he was 12. An odd memory until you realize he was born in 1914. The same year the Exchange building was constructed in Milton which became the Exchange Hotel a year later. That same year, according to the National Naval Aviation Museum the Navy stationed their entire aviation establishment at what would become Naval Air Station Pensacola.
Maddux met and married his wife Vivian when she was 18 years-old, they had two children. Their late son Ron was a surgeon in Milton. "He ran a clinic and saw patients even when they couldn't pay," Maddux said proudly.
Their daughter, Karen Nagel, lives in Gulf Breeze with her husband as does Maddux's granddaughter Gretchen Barron.
Maddux retired after 32 years as a chief agent with National Airlines. He then concentrated on a long time hobby in lapidary (gem cutting) creating his own jewelry until he was physically unable to continue.
These days Maddux spends his time playing bingo whenever possible. According to staff at Sandy Ridge he will dismiss visitors if they stay into his bingo time. He is an avid reader of history, but said he will read any book he can get his hands on.
"Never give up," Maddux advises everyone regardless of age.
Vivian Maddux passed away in 1992. Maddux smiles as he recalls his wife of 55 years.
"When you've had the best you don't want the rest," Maddux said.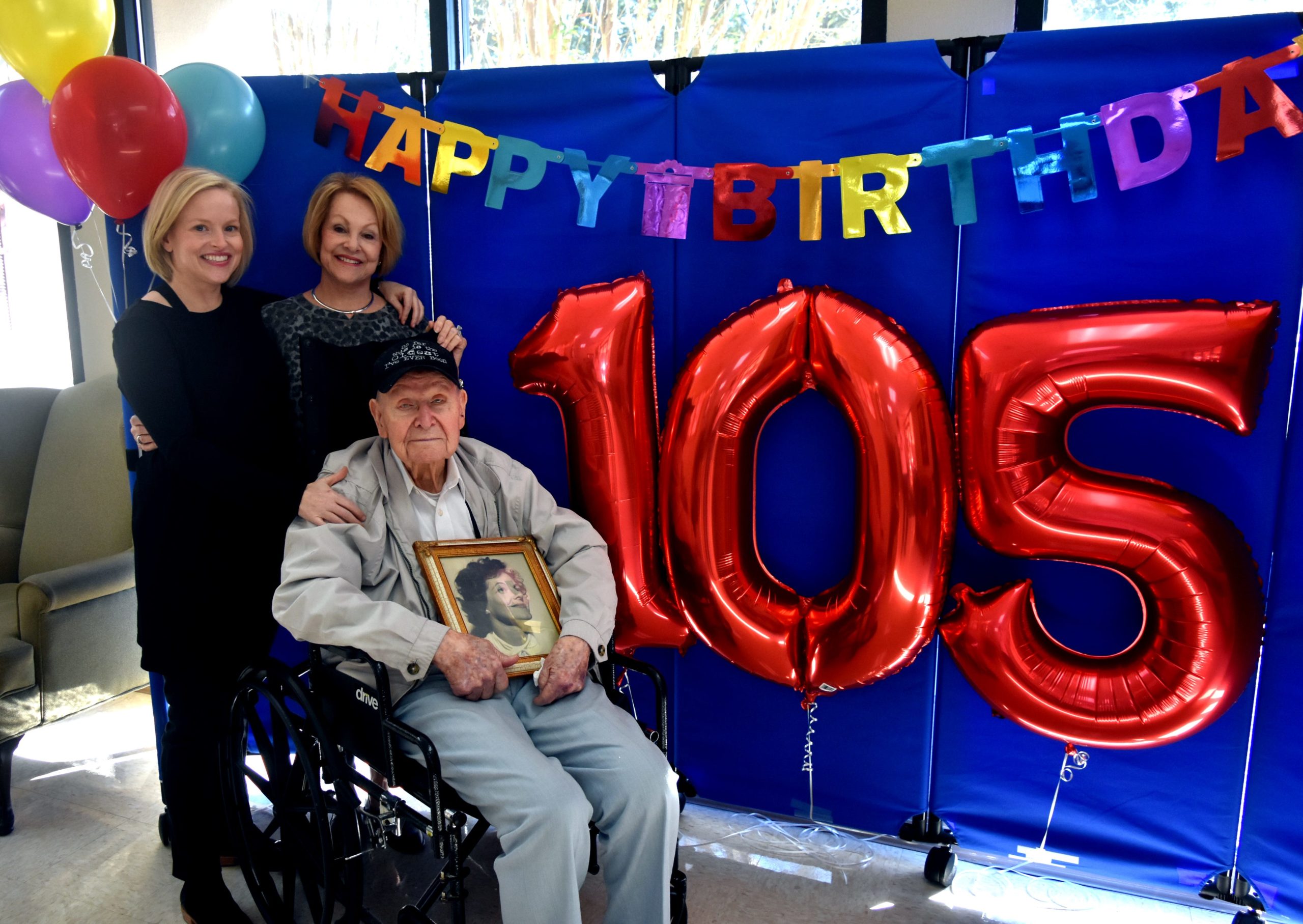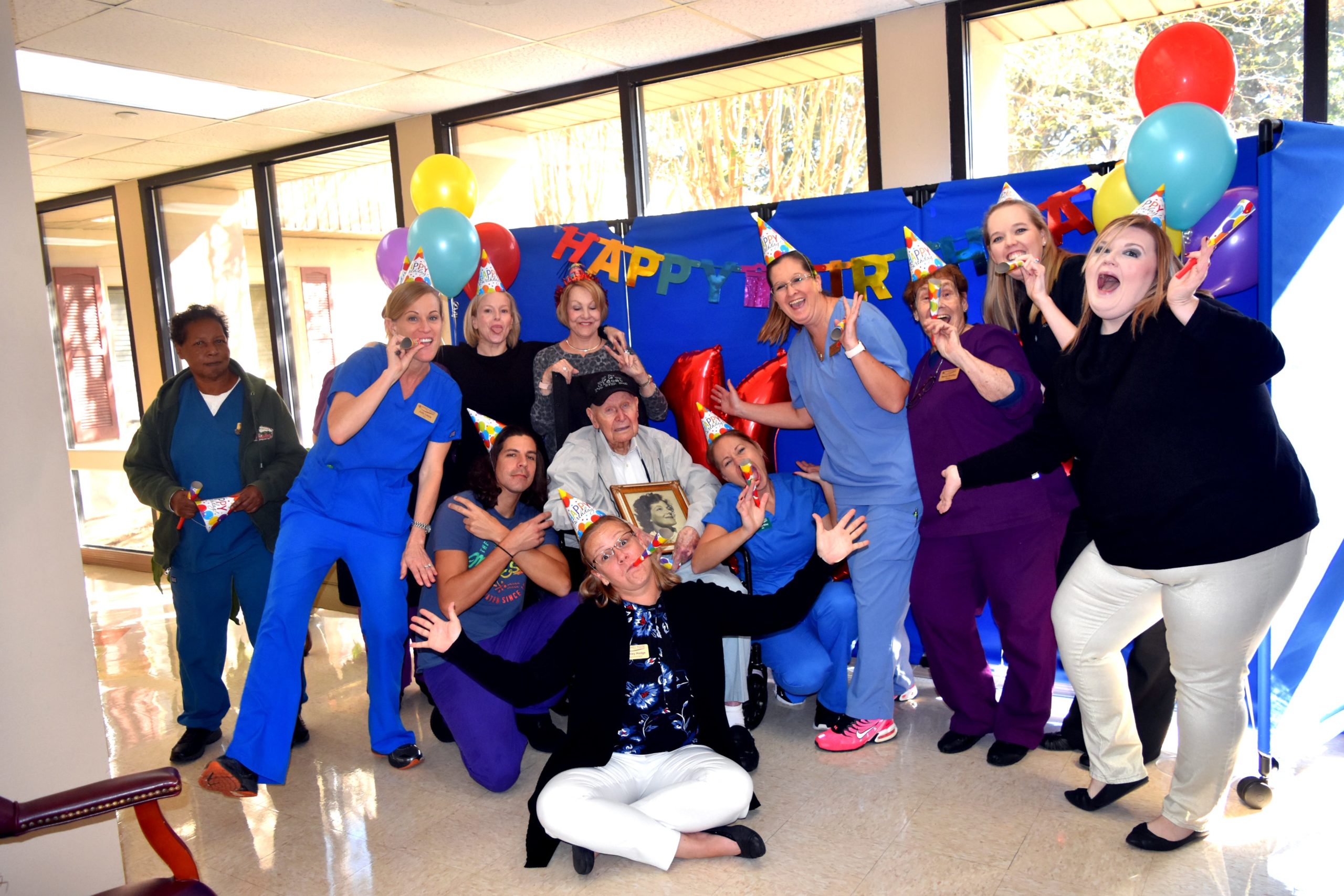 This article originally appeared on Santa Rosa Press Gazette: Albert Maddux to celebrate 105th birthday