AAA: DISCOUNT AT THE PUMP HITS TEMPORARY SNAG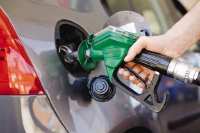 Maintenance season at refineries along the Gulf Coast caused gas prices to spike in the southeastern U.S. last week. Prices reportedly climbed 10 cents overnight Wednesday at some gas stations in Florida, but the overall state average did not change as dramatically. Compared to last week, the current average price for a gallon of regular unleaded is 2 cents more in Florida, but prices are already beginning to fall again.
"Last week was a temporary setback in what should otherwise be a month of falling gas prices," said Mark Jenkins, spokesman, AAA – The Auto Club Group. "In October, refineries reduce output to conduct maintenance on their systems. They choose this month, because fewer people are driving and demand for gasoline is lower. However, there are more refineries along the Gulf Coast doing maintenance compared to last year, and that put a temporary strain on supplies, causing prices to rise. Refinery maintenance should conclude mid-month and prices will likely tumble 20 cents by Thanksgiving."
Crude oil prices are doing nothing to prevent gas from falling. The price for a barrel of WTI settled at $89.74, the first settlement below $90 since April 2013. Thanks in large part to the "shale boom," the United States remains the lead oil producer in the world. U.S. crude production is at its highest level since March 1986, according to the most recent report from the U.S. Energy Information Administration (EIA).    
CURRENT AND PAST PRICE AVERAGES
Regular Unleaded Gasoline
Sunday
Saturday
Week Ago
Month Ago
Year Ago
National
$3.30
$3.31
$3.34
$3.44
$3.36
Florida
$3.31
$3.32
$3.29
$3.36
$3.31
Georgia
$3.29
$3.30
$3.30
$3.36
$3.24
Tennessee
$3.09
$3.10
$3.13
$3.21
$3.18
This article originally appeared on Santa Rosa Press Gazette: AAA: DISCOUNT AT THE PUMP HITS TEMPORARY SNAG