A beautiful day for a 'Picnic'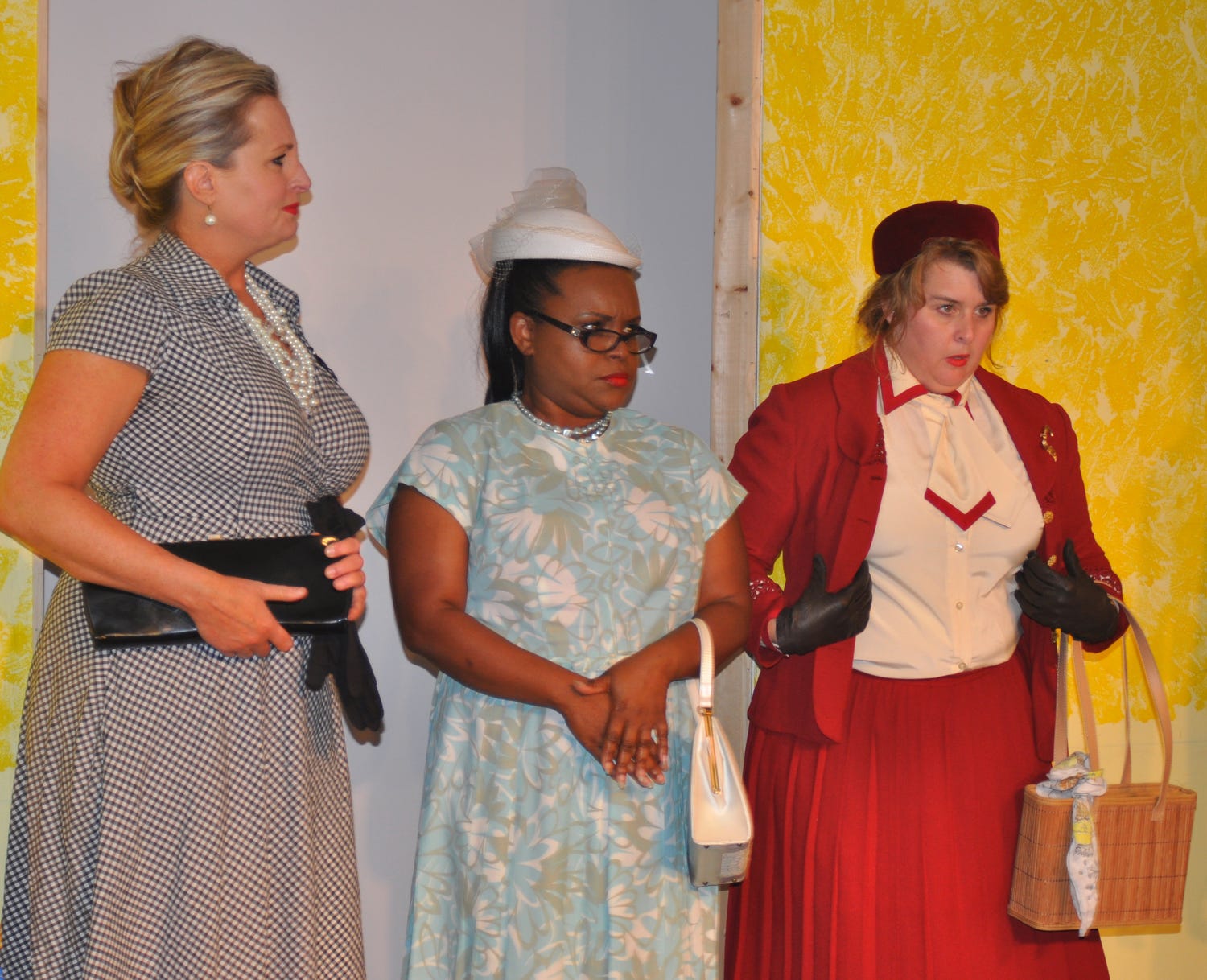 It's a balmy Labor Day in the American heartland, and a group of women are preparing for a picnic…but they'll have to lay a lot on the line before they can lay out the checkered cloths. When a  handsome young drifter named Hal arrives, his combination of  uncouth manners and titillating charm sends the women reeling, especially the beautiful Madge. When Hal is forced out of town, Madge must decide whether their fleeting encounter is worth changing the course of her life.
 Directed by Gail  Ready
 Written by William Inge
 The play's opening night is May 15 at the Imogene Theatre, Caroline Street, Milton and runs through May 18. Curtain is at 7:30 p.m. and Sunday matinee is 2:30 p.m. Tickets
 Tickets are  $12, children 12-under $7.  Special Low-Dough Show is Thursday only Adults $9, Children 12-under $7. For tickets call 221-7599. 
 Cast:
 Millie – Rebecca Tolbert
 Bomber – Andrew Sandell
 Madge –
 Emma Bone
 Flo Owens – Barbara Jacobs
 Mrs. Potts – Jean Moses
 Hal – Jeremy Hosbein
 Rosemary – Michelle
 Barlow
 Alan – John David Brown
 Irma – Shelly Adascheck
 Christine – Tiphanie Sapp
 Howard – Ken Armitage
This article originally appeared on Santa Rosa Press Gazette: A beautiful day for a 'Picnic'