5K to benefit Santa Rosa Kids House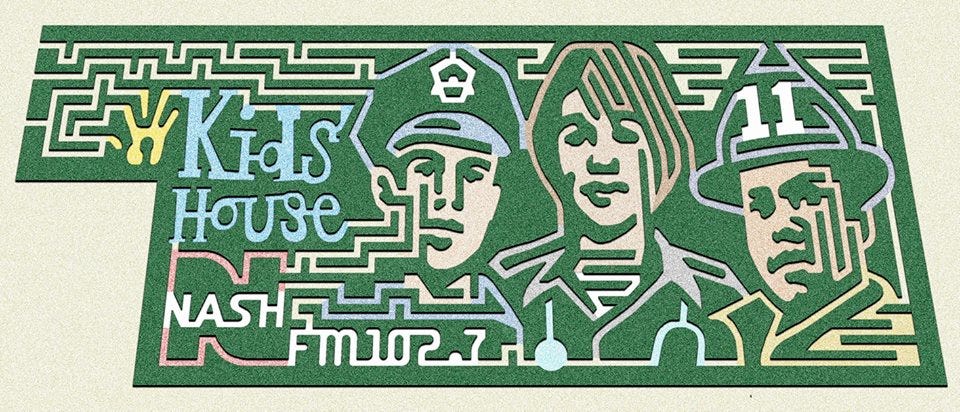 Local runners and walkers will have the opportunity to enjoy some country scenery by participating in the Sonshine Family Farms 5K Run/Walk on September 12. Participants will also have the opportunity to support the Santa Rosa Kids House, a child advocacy center dedicated to serving the abused and neglected children of Santa RosaCounty. All of the proceeds will benefit the Santa Rosa Kids House. 
Event organizer Vernon Borders said he is inspired to assist the Santa Rosa Kid's House after learning about the organization from close friends who are involved with the Kid's House organization. The Santa Rosa Kid's House logo will also be represented in the Sonshine Farm's annual corn maze, which will also feature the logo from a sponsoring radio station and artwork honoring first responders.
In addition to raising money from the upcoming 5K, a portion of the proceeds from the corn maze sales will also benefit the kids house, Borders said.
Those who register for the 5K, will also receive a free pass to the corn maze and a t-shirt. The corn maze, on a eight and half acre corn field, will be open on September 19.  
The corn maze will have special discount days for First Responders Day, Breast Cancer Awareness Day, Feed the Hungry Day and more. For more information on activities happening at the Sonshine Family Farm and the corn maze, visit their website at sonshinefamilyfarms.com and www.srpressgazette.com.
WHAT: Sonshine Family Farms 5K Run/Walk

WHEN: 9 a.m. on Saturday, September  12

WHERE:  Sonshine Family Farms, located on 6210 Oglesby Road in Milton

COST:  $20 registration fee

ONLINE: Register online at http://bit.ly/1ik9OSR

CONTACT:  Vernon Borders with Sonshine Family Farms
WANT TO GO?
This article originally appeared on Santa Rosa Press Gazette: 5K to benefit Santa Rosa Kids House