5 things to do this weekend in Santa Rosa County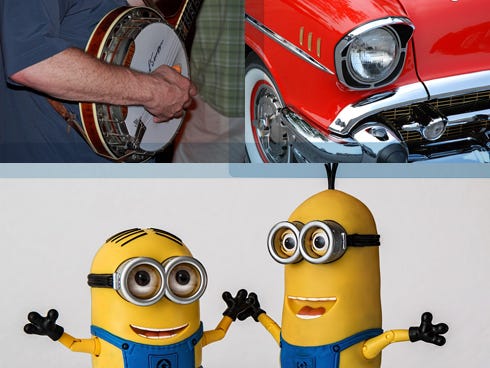 1. WALK 'FOR MOMMY AND ME.' The Santa Rosa County Health Department and the local WIC program's 'Walk for Mommy and Me' is 10 a.m. to noon Saturday at Carpenter's Park in Milton, off Munson Highway. The event — which promotes a healthy lifestyle through physical activity and nutrition — will feature informational vendors and children activities. Kid-friendly characters will also be present, and each participant will be entered into a prize drawing.
2. LISTEN TO LIVE BLUEGRASS MUSIC. The Gulf Coast Bluegrass Music Association welcomes Dismal Creek for its monthly concert series, with performances starting at 6 and 7 p.m. Saturday in Building 4200 of Pensacola State College's Milton campus. Admission is $6 for the general public, $4 for GCBMA members. Concessions will be available. Call Diane Bates, 623-3325, or Milton Shyrock, 994-5676, for more information.
3. EXPLORE THE BLACKWATER'S ORIGINS. Thomas Garner, of the University of West Florida, will discuss historical sunken vessels along the Blackwater River and the Luna Settlement in Pensacola. The Blackwater Pyrates event, free to attend, begins 4:30 p.m. Saturday at the Imogene Theatre, 6866 Caroline St., Milton. Contact Ralph Palmer, 748-5695, for more information.
4. ADMIRE CLASSIC CARS DOWNTOWN. Milton Cruise-In, presented by the Santa Rosa Arts and Culture Foundation, is 6-9:30 p.m. on North Willing Street. The Cruise-In takes place at the same time and location on the fourth Saturday of each month until October.
This article originally appeared on Santa Rosa Press Gazette: 5 things to do this weekend in Santa Rosa County