Blackwater Bones Treasure Hunt ends soon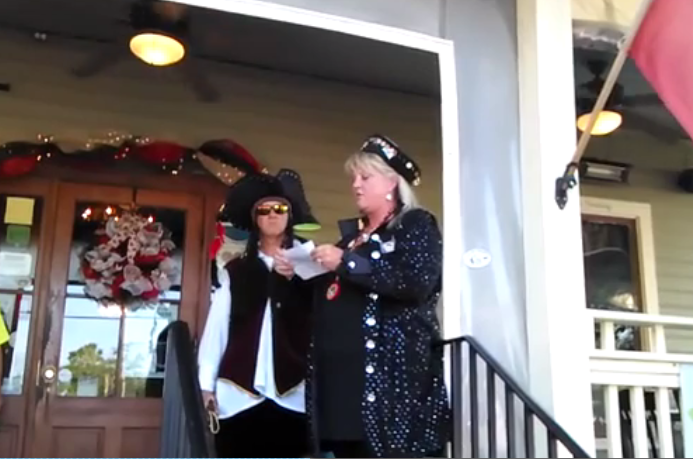 MILTON — Residents have less than a week left to participate in the Blackwater Bones Treasure Hunt, sponsored by the Santa Rosa County Chamber of Commerce.
The Blackwater Pyrates, a civic organization, annually hosts the contest to teach contestants about the county's historical places, according to the Chamber Executive Director and Blackwater Pyrate Donna "Slim Shady" Tucker.
Six clues will be released — with two released June 23 and 24 — on June 27, 28, 29 and 30.
Anybody can participate by picking up a map at the Chamber of Commerce, 5247 Stewart St., Milton. The map contains six lines participants must fill in by solving the clues. Various letters of each answer are numbered, and the numbered letters from all six clues to make up the final "Pirate Code."
Here is the first clue:
"Th' book shows a spot, that had a 100-foot tower,
Travel t' this place, that once supplied power.
Made from some scrap, thar's a centerpiece t' see,
'N a tale 'bout bricks that were left o'er from th' key."
On the days listed, clues will be released at 4 p.m. on the Blackwater Bones Treasure Hunt Facebook page.
Tucker said the first resident who solves a clue can earn a Pyrate prize. She said about 60 people typically participate.
"There are whole families that do it," she said.
This article originally appeared on Santa Rosa Press Gazette: Blackwater Bones Treasure Hunt ends soon