The 18-hole professional course has multiple tee-boxes for varying levels of difficulty, ensuring a fun experience regardless of skill level.
The PLBDGC is a standalone site set in between the baseball and football fields at the Clyde L. Gracey Community Center. The course has plenty of room at approximately 21 acres, with the total distance of holes around 6700 feet. The area can also be used as a nature trail for those looking to get their steps in.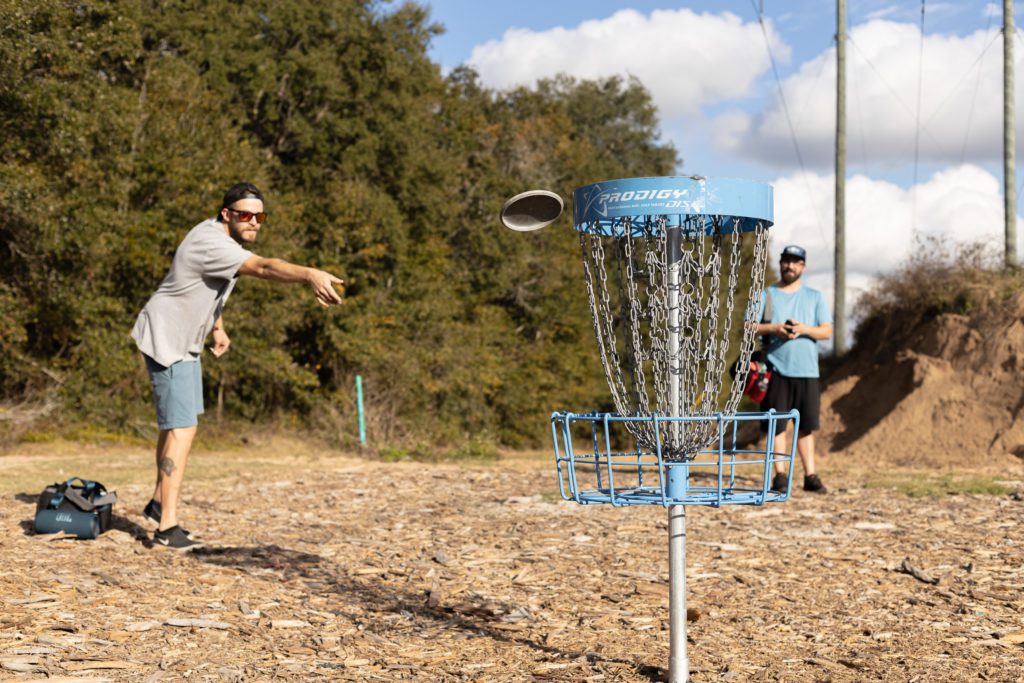 "The course will likely bring 5-10 sanctioned Professional Disc Golf Association events per year to Milton, with 90-180 participants at each event. These events will bring in out of town visitors to participate at a Milton facility and learn more about what the area has to offer," said course designer Ryan Vann.
According to officials, the course is free to all and is open seven days a week from sunrise to sunset.
The Pat Lunsford Blackwater Disc Golf Course (PLBDGC) officially opened for business Nov. 15, 2021, with a ribbon-cutting by former councilwoman Pat Lunsford.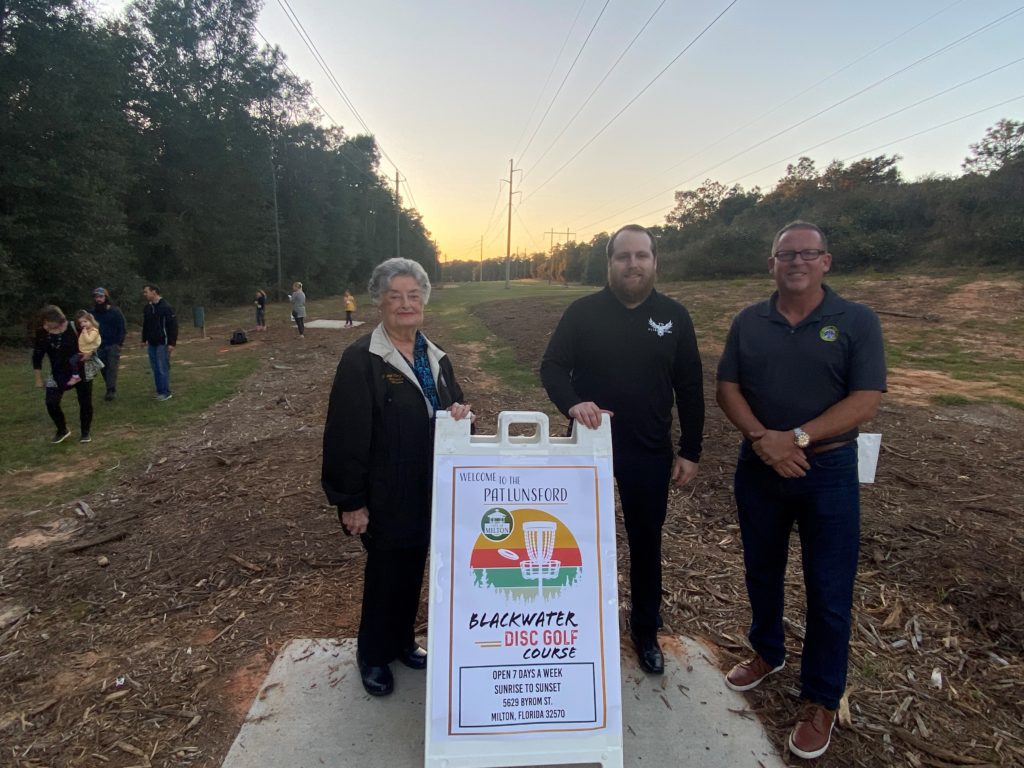 According to city officials, the new course was funded by local option sales taxes utilized by the City of Milton. The city received a Basket Matching Grant from the Disc Golf Foundation, which provided nine free baskets to help complete the 18-hole course. Mulch made from recycled Hurricane Sally debris was used on the course, further cutting costs and getting rid of what would otherwise be waste.
"Our goal was to keep costs low while utilizing what we already had in our possession," said Stephen Prestesater, Public Information Officer for the City of Milton.